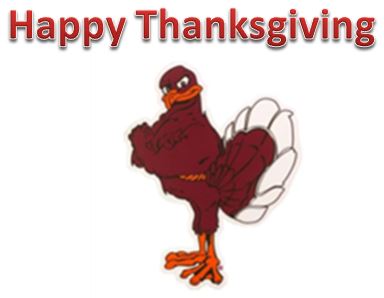 If there was ever a year that you'd say a Hokie is a Turkey, it would be 2020. The only thing the Hokies have to be thankful for is that they don't have to play Clemson until next week.
This week is normally one of the best weeks in college football. There's nothing like rivalry week to bring out the best in teams. Alas, Covid-19 has claimed this weekend, with several traditional rivalry games not being played.
Typically, Thursday is for the NFL. Unfortunately, we're getting the brussels sprouts (Houston versus Detroit) and lima bean casserole (Washington versus Dallas) of Thanksgiving games, with the stuffing (Ravens versus Steelers) relegated to Sunday leftovers. Thankfully, the NCAA has responded with University of New Mexico (0-4) versus Utah State University (0-4). Mmmm, creamed onions anyone?
Friday's slate improves if you were looking for an excuse for not putting up the Christmas lights. ISU at Texas and ND at UNC should prove to be watchable. If you must get out of the house, there's still tickets available for UMass at Liberty, although they are bit pricey.

Liberty is a dry campus but I hear that Falwell's tailgate is jumping. Just ask for the signature drink, "The Pool Boy".
ABC's big game on noon EST is PSU at Michigan. Hmm, anyone up for Maryland versus Indiana? The Iron Bowl is still a thing this year, but does it count with Saban watching from his den? Well, maybe he can catch up on his Aflac paperwork. If your family Thanksgiving was cancelled, you still have a chance to get Covid-19 . There's going to be a super spreader event at College Station this weekend as the Texas A&M hosts LSU. Wear those masks Aggie faithful.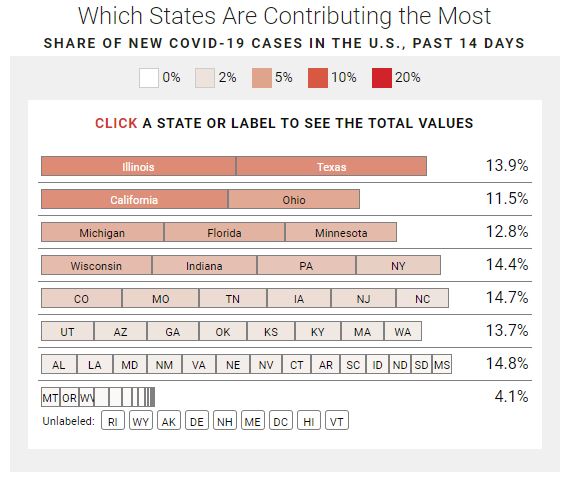 Source as of 11/25, 4pm CST: Time.com
Enjoy the dark meat,
Tree