Two Teams, Four Guys, Racing to get to all 130 Division 1 Stadiums
Rules:
Must visit the home stadium. Games at neutral sites do not count.
Must attend at least half of game. Only one team member required to visit stadium.
First team to get them all wins.
Current Score:
Shady (33) / Tree (86): 98
Momo (25) / Pat (14): 38
Getting ready for 2021.
Don't know the full schedule yet, but know where we are starting: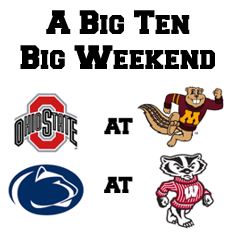 Latest Video Review: University of Texas' DKR Stadium

Check our collection of insults
And yes, we are on the 'gram