"Sometimes you just have to tick the box" by Tree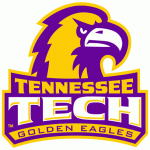 The first week of the season and I am off to see Golden Eagles of Tennessee Tech take on the University of Houston Cougars. When I originally looked at this game, I thought it was Texas Tech that was coming to town. I was going to cancel but then I figured I may never get another chance to see Watson Brown, the career leader in college football losses. I can't blame Houston for the schedule. The Coogs did what most teams do for their first game of the season – schedule a cupcake. In fact, the pickings are generally thin the first week of the season. The good games are often neutral site games such as Az. State vs Texas A&M at Houston NRG Stadium, or Wisconsin versus Alabama at Arlington, TX.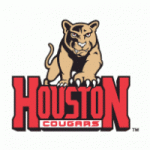 Still there are some intriguing games . Thursday night has Michigan visiting Utah and TCU taking on Minnesota in Minneapolis. Saturday games to watch include Louisville at Auburn and Virginia at UCLA. Texas at Notre Dame should also be a good game and Momo will be there in person to witness it. My teammate Shady will be in Lincoln, hoping that BYU can upset the Cornhuskers. The other potential upset team on my radar is the Akron Zips who could sneak up on the Oklahoma Sooners. The weekend wraps up with the number one Ohio State Buckeyes heading to Blacksburg to face the Va. Tech Hokies. I wouldn't count the Hokies out on this one as Lane Stadium is never an easy place to play. Of course, my son, Trent, will be in attendance for that one.
Random thoughts for the week:
I think I actually see some reduction in cupcake games this year. Teams are finally realizing that the committee won't reward that. Are you listening Baylor?

Purdue goes to the Joan to play Marshall. Be very careful Boilermakers.
Tough adjusting to being in Texas. Aggie this, Longhorn that. Whew, give me some East Coast Bias
Is bad as I think the UofH game will be, I can't but help to be pumped to get the season started.