Switching it Up by Tree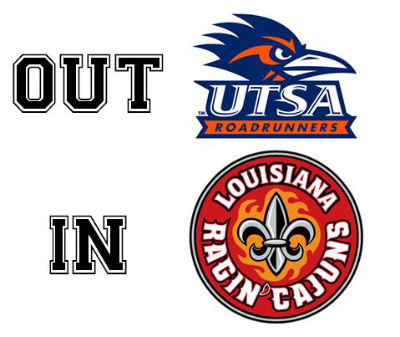 Third week at home as I was celebrating my 25th anniversary with my wife. I must admit that I am starting to get the itch to get back on the road. I was reviewing the schedule and the wife pointed out that I would be out on her birthday. Doh! So I need to make some revisions to the schedule or I won't be making it to year number 26.
It looks like I will be pulling the Rice game forward to October 24th against Army. I will also be dropping UT San Antonio and instead heading to Baylor next weekend for WVU game. I am looking for some to make the short trip up from Houston to Waco. I can then drop the Texas versus Baylor game which looks like it is setting up for a huge blow out given the Longhorns' woes. I can backfill that with Troy at Louisiana Lafayette. They are two Sun Belt bottom feeders, but it should be a competitive game.
Random thoughts for the week:
I struggle to take Baylor seriously for a national championship contender. Defense is what wins championships and Baylor's is middling to average at best.
Harbaugh is a hell of a coach. Winner of the Michigan Northwestern game becomes a Big Ten contender.
Loved the Game Day piece on Cal's quarterback, Goff. Pretty special to go to your parent's alma mater and be a big success.
It shouldn't happen, but I wouldn't be surprised if Ga Tech upsets Clemson today.
I saw Houston look real good beating up an FCS cupcake earlier this year so I couldn't be sure how good they were. The Coogs are now 5-0 so I would say they are for real.