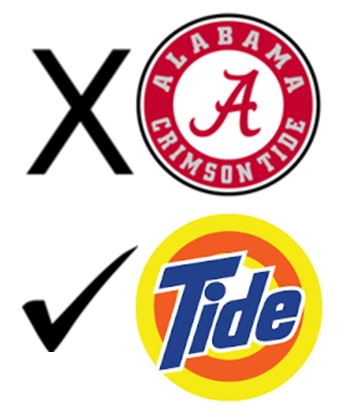 On the couch last week and the same goes for this week. I had to back out of the Missouri Alabama game for this weekend to help the wife out with some domestic duties. Not too disappointed to be honest, I assume the Tide is going roll right over Missouri. I would prefer to see 'Bama play in a competitive game but I may have to wait a few years for the program to come back to Earth. Right now, there just are not too many teams that can hang with the Tide beyond the first half.
The observations from Week 6:
Fox Sports put together a great montage of the Ohio State marching band, basically speeding up there whole routine while filming it from above. It really highlighted the precision of the band.

Just when I was going to send a tweet about FSU punking Miami, the 'Canes came roaring back. I have to admit Miami is one of those teams I love to hate.

Why does it always seem like LSU's offense is non-existent?
Don't look now, but Cincinnati is 6-0
Pitt got a nice win and so did Texas, but their band and cheerleader outfits are just about the ugliest things you will ever see. I am all for tradition, but burnt orange Western wear just doesn't cut it.
Speaking of tradition, the Red River Shoot Out is relevant again. As I was doing my October SI wall calendar, I came across a ton of covers with that game pictured.
It also occurred to me that the first week of October is the weekend for upsets. It is when the all those teams that had loaded up with cupcakes have to face the music of true conference competition. To wit, LSU, Oklahoma, Auburn, Kentucky and Syracuse.
Modern technology is great. I can watch my alma mater, Mercyhurst play on Saturdays on the PSAC channel. Last week there was a special bonus when the Pennsylvania State Athletic Conference was coincidentally highlighted on ESPN's College Football Final's Top Plays.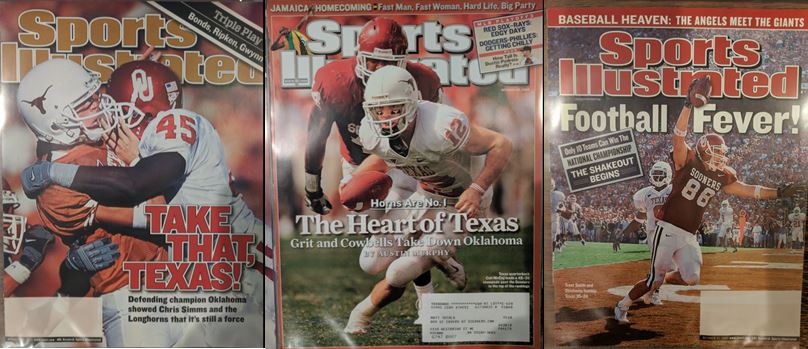 Some intriguing games this weekend highlighted by Georgia at LSU. Other random thoughts on the upcoming week.
Pitt might give Notre Dame more than they can handle. Good thing it is in South Bend.
Oregon is a 3.5 point underdog at home against Washington. Oregon should be undefeated. Take the Ducks and the points.
Sparty could have a very long day at Happy Valley. The Nittany Lions are rested and itching to get past the Ohio State loss.
Game Day is at Ann Arbor for the Wisconsin Michigan game. With a 6:30pm kickoff and the great set up for tailgating at the Big House, there are worse places to be on a Saturday in October.
On the other hand, if you were to head up north to Mount Pleasant, Michigan, you could see a 2-4 Ball State face a 1-5 Central Michigan. I love college football but oye, that's tough.