It is hard to come up with content in the off season. I, mean, how much can you really say about spring football games? And while the NFL draft is interesting, it is really more about the pro's than the college scene. However, since I am 60% complete in my stadium list, I thought I might complete a number top / bottom five lists. My lists will only reflect the stadiums I have been to, so no emails on omissions for stadiums I haven't visited. Hence, I have only top / bottom five lists for now. I will revise with a full ten after I hit them all.
This week, the hardest stadiums to get to:
Before we list the bottom five, there are a few honorable mentions. Appalachian State is in Boone, N.C. and it is, at best, an hour and a half from Charlotte. However, Boone is in the mountains and it is pretty enough to make it worth the drive. Virginia Tech is another site that is hard to get to. Blacksburg is a long drive down nasty I-81, where the tractor trailers are plentiful and traffic jams common. You can opt for the Blue Ridge Parkway if you have plenty of time and can enjoy the fall colors, but it won't be quick. The Hokie experience at Lane Stadium is sublime and that keeps them off the list. The same could be said for similarly logistically challenged Penn State located in the middle of state. The Nittany Lions also get a pass given the game day quality. Bowling Green and Toledo get saved due to the fact that they are close enough to Cedar Point to make it a nice early fall weekend getaway. Here's are the ones that did make the list:
5) Miami, O.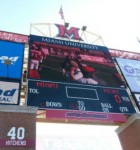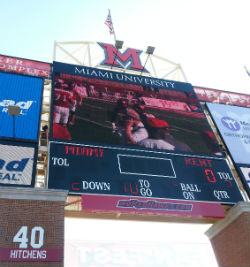 Let me be clear, I really dig Yager Stadium because of all the history. It is the cradle of coaches. Even though it is only a one and a half hour drive from Cincinnati to Oxford, Ohio, it still feels like it takes forever to get there. Maybe it is all the farmer's stands or the endless fields, but it doesn't feel like you are going to a football game. It is still worth the trip, but brace yourself for a slow drive.
4) Marshall.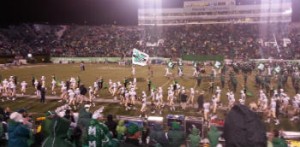 Located in Huntington, West Virginia, miles from major airports and or cities, it is not easy to get to whether you fly or drive. It is surrounded by the mountains but the feeling is more gritty than majestic. I like Marshall because they have a unique history and I like that the stadium goes by the nickname, the "Joan", but you've really got to make an effort to get there.
3) Louisiana Tech / Louisiana Monroe.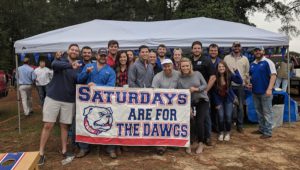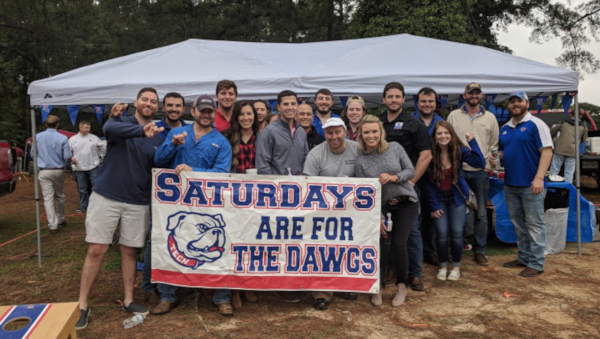 Given that these two stadiums are only about a half hour apart, it makes sense to lump them together. You've got a long way to go to get to any major airport. I am not saying it is a bit 'country, but the only culture you'll find is the yogurt in the grocery refrigerator section. The saving grace is that it is in Louisiana where they know how to party. If you can't have fun with those folks, you must be made of stone. I don't think I have ever had a bad time in Cajun country.
2) Arkansas State.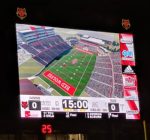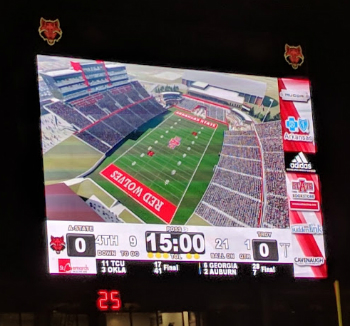 The Red Wolves hail from Jonesboro, Arkansas where they bring the recruits in under the cover of darkness so they can't see how desolate the landscape is. It is a town only a mother could love. My guess is that when the Red Wolves aren't playing, the most exciting thing in town is watching the boll weevils race. The only saving grace to this trip is that Memphis is a long hour away.
1) Troy.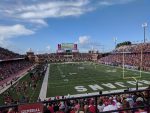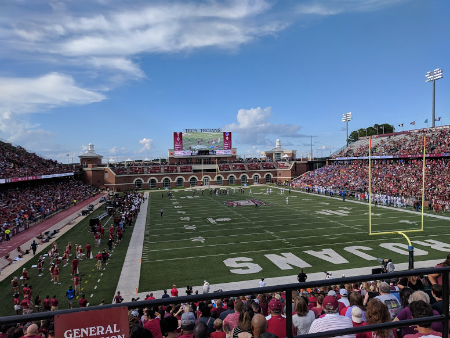 It almost seems unfair to put Troy here. After all, they are already saddled with being in Alabama. There's not a single noteworthy city in that state. Birmingham, Montgomery, Mobile? When was the last time anyone planned a destination vacation for one of those trailer park cities? Alabama is a state you drive through to get to where you want to be. Troy itself is small, so small that if you blinked, you would miss it. The Trojans are actually a pretty good team as of late, often in the running for the Sun Belt Conference title. A  shame really because who wants to take multiple flights to then drive through back roads to get to a tiny town, and immediately repeat post-game. Certainly not me.