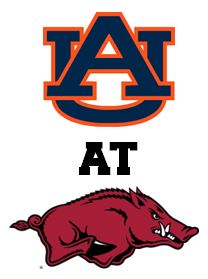 It is the third straight weekend on the road and it is starting to catch up with me. The Southern Mississippi review came out late yesterday and this update is few days behind. We had a great time in Hattiesburg and Jackson, visiting our son Trent. The only rub was sleeping on an air mattress. I keep telling my wife I am not getting any younger and we should spring for a hotel room. Normally, it makes me very happy that my wife is cheaper than a Men's Wearhouse suit, but oye, my aching back.
This week we are off to Arkansas who is hosting Auburn. The SEC is on thin ice with me so I am hoping the game tomorrow is a dandy. Lord knows there are some quality games elsewhere this weekend.
UCF vs Navy should be a great game. It is one the Knights need to win to keep their New Year's bowl game dream alive.
San Diego State hosts a pretty good Fresno State team. I bet they get more fans than the LA Chargers
Maybe it is because I am surrounded by t-sips down here in Houston, but I keep thinking Tom Herman is going to get a big win sometime this season. Watch out Oklahoma State, it could be you.
All of a sudden, Notre Dame is relevant again. A win against USC and all the Domers will be talking playoffs.
Speaking of relevant, PSU versus Michigan is the big game Saturday night, white out and all.
Lastly, remember whatever you are doing on Saturday, it could be worse. Some poor bastard is watching BYU play East Carolina, or worse, a battle of winless Georgia Southern versus UMass in a cavernous Gillette stadium.
But, if the remainder of the games is anything like last night's Houston Memphis game, we should all be in for treat. Let's just hope we react with a little more dignity than this Cougar. (Note the expression of the woman in the upper left – I can just feel her embarrassment)