"Will it live up to the hype?" by Tree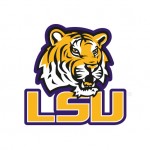 This week I am heading to Baton Rogue to see Auburn take on LSU. It is an afternoon game that I hoped would get moved to the night for TV. Alas, Auburn's horrible win against Jacksonville State last week crushed any chance of that happening. This game wasn't even on my radar until a friend mentioned he was going and then my buddy Que said the magic words – "I'll drive". And with that, I was in.
I am not a Notre Dame fan, but they aren't ducking anyone. Now they have to play Georgia Tech with a back up. I smell upset. ABC's game of the week is Stanford versus USC. On paper that game looks horrible but it is a rivalry game. I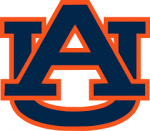 wouldn't be surprised if Stanford pulls off the offset. BYU's luck may change against UCLA. And lastly, UVA should enjoy their cupcake, William & Mary. They have earned it.
Random thoughts for the week:
Notre Dame: Squeak
LSU: Squeak, Squeak
Auburn: Squeak, Squeak, Squeak
Sparty makes a statement against Oregon
When will you learn Arkansas & Maryland? – Don't sleep on the MAC!
BYU – you are kidding me. Another Hail Mary?
Temple might just be for real. Really, they just might be….