Close to Home by Tree
Another early game this week with an 11 am start with Rice at Army. Luckily, it is much closer than Baylor. On the down side, the weather this weekend is supposed to be horrible. This may be played in a torrential downpour. Nonetheless, the plan is to do a morning tailgate with waffles and some friends who happen to be army vets.

Random thoughts for the week: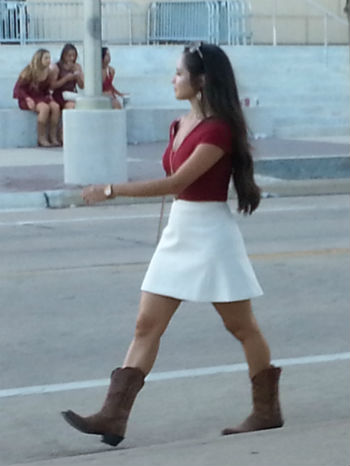 Not much to add about the Michigan MSU game. The play spoke for itself.
I witnessed the mayhem of the Baylor offense firsthand, They make scoring touchdowns too easy. They might not need a defense after all.
It was nice to see Memphis beat 'Ole Miss. Not because I have anything against 'Ole Miss but because I like to see the underdog schools win.
I'd like to say I really enjoyed the LSU Florida game, but to be honest I was watching three games at once and I just don't remember it.
I did swing by the A&M game. It was a strange side trip where I was going to stop, then not stop, and then A&M made a move late in the second quarter and I was torn. So I pulled off the highway and stopped in a park and listened to the game. As the Aggies closed the gap, I decided to drive over to Kyle Field. I found street parking and listened to the first drive of the second half. When A&M went three and out, I decided to head home but then 'Bama fumbled the punt. And with that, I walked over to the stadium. I didn't really think that through because the scalpers were long gone and this wasn't like a high school game where they let you in after halftime for free.
So I never got into the game, but I did manage to watch the end of the game with some tailgating Aggies.
I have been to Kyle Field before, but this was definitely a different scene. The women's attire went from cocktail dresses to "club" wear. I wasn't the only one who noticed. As I walked back to my car after the game, the thirty-something moms next to me were commenting on the same thing with additional feedback on the lack of underwear – not that there's anything wrong with that.