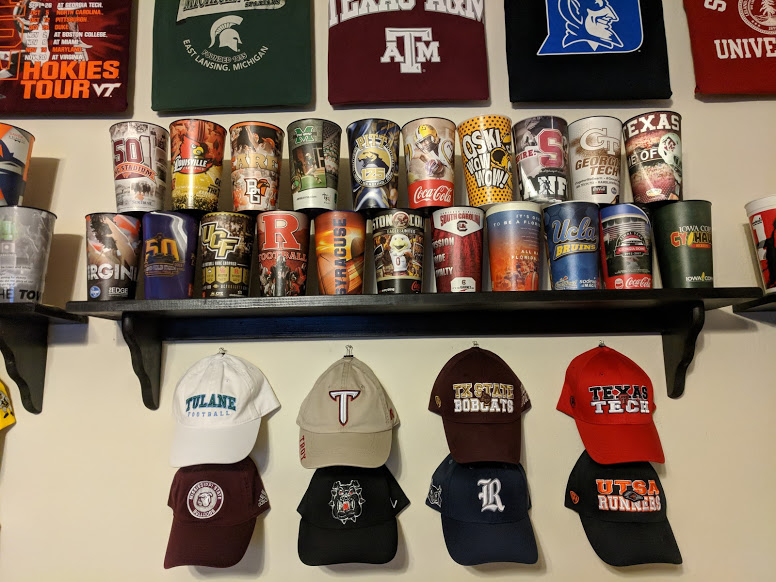 Week Four was only slightly better than Week Three. Despite all the fanfare about the SEC season kicking off, most of the games were fairly pedestrian. However, some matchups did not disappoint.
My random thoughts on the Good, Bad and Ugly of last week.
The Ole Miss – Florida game wasn't as close as it seemed, but Lane Kiffen does seem to have Ole Miss playing better. I was a bit surprised to see Rebels spray painted on the end zone. I thought that moniker had gone the way of the Confederate War statues. 

What an exchange in Kentucky-Auburn at the half – no touchdown for Kentucky, then the pick 6 was taken off the board for targeting by Auburn. Kentucky was better than I thought. Had they not been cheated on that touchdown at the half, the game might have had different result.

Again no ACC channel. Missed Louisville-Pitt game and the Hokies dominating win over NC State despite missing 23 players. 

Bo Nix has enough challenges, SEC Network. Can't you air brush out the poor kid's acne on his promo photo?

Sweet play by Army on the option scoop and score. It was not enough to allow them to keep up with Cincinnati.

Oklahoma crashes and burns against K-State. I did like the uniforms though. Lincoln Riley can thank Texas Tech's Matt Wells for blowing a lead in an even more dramatic fashion. Up 15 points with about three minutes to go and the Red Raiders still lost. Rough.

Miami – Fla. State was a debacle. Was there anyone that didn't see that coming? I can't believe that was the national game on Saturday night. 

LSU was missing their shutdown corner, Derek Stingley Jr, so losing to Mississippi State is not shocking. I can't help liking Mike Leach. 623 passing yards. The SEC just got a bit more entertaining.

A&M yikes. You do know you play "Bama this week right?

South Carolina – "Peter, Peter, Peter"

UTEP is 3-1. Man, 2020 is a weird year.
Week 5 Thoughts:
There still really isn't that much to watch. Thoughts for this week:
I really hope the Aggies were looking ahead to Alabama against Vanderbilt. If not, it's going to be a rolling Tide all afternoon.

Auburn at Georgia should be a game worthy of a Saturday night. It is the best of the bunch on a pretty light slate.

I would like to think that Virginia could give Clemson a good game. I doubt it, but at least I can hope.

Navy – Air Force may be worth watching for rivalry's sake. 

UNC at Boston College is on ABC so I will probably have that on a secondary TV. I do like Coach Mac Brown. There's something very appealing about his persona and affection for his players.

Florida State is so bad that Jacksonville State may be able to keep it close. If not, just hope that ESPN3 shows the JSU band. Check out our youtube video on collegemarching.com to see why.

The worst game of the day looks to be 0-2 Western Kentucky at 0-3 Middle Tennessee State. Bleh. 
It looks like this will be one of those weekends that will require a fair bit of channel surfing to find the good games. I just hope they aren't on the ACC Network. Sigh.
Enjoy the Games, Tree