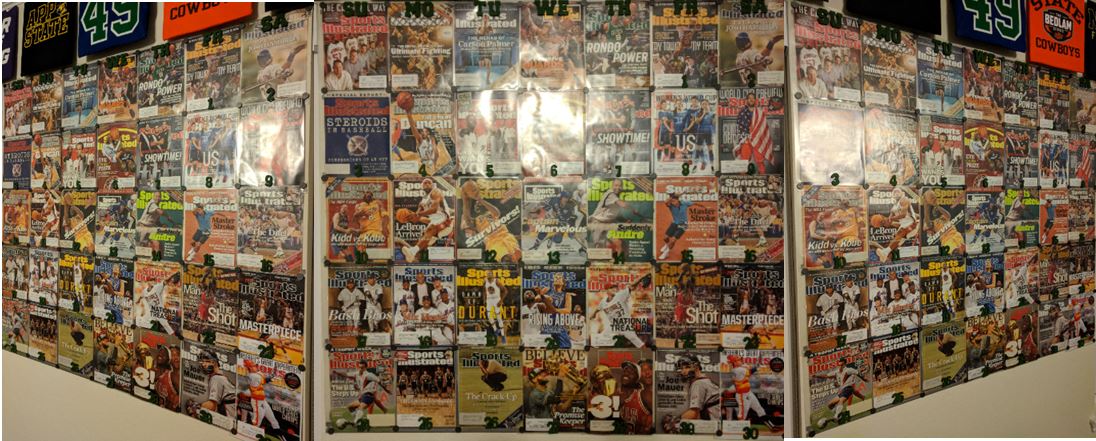 This month's Sports Illustrated wall calendar in the SoManyStadiums.com man cave is all about football, err futbol. But, before I comment on the sad state of soccer in the U.S., I feel compelled to at least mention the continuing case Lebron James is making for GOAT.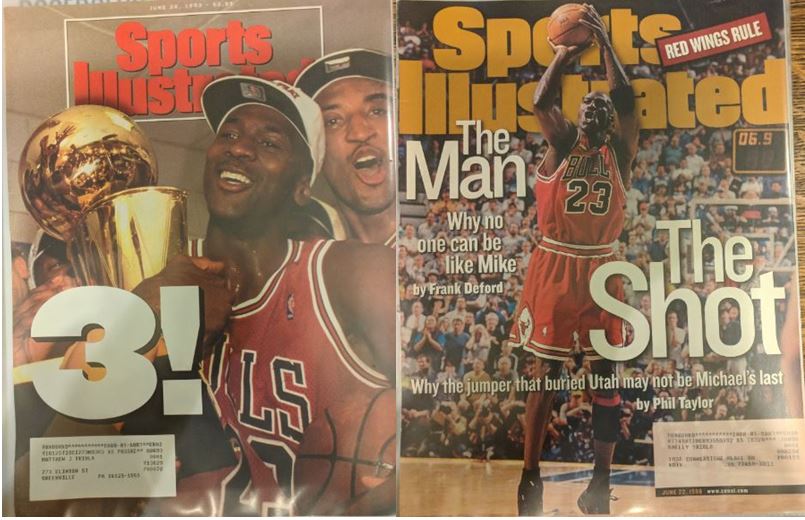 As you might guess, the number Michael Jordan SI covers I have is large. Like Tom Brady, his mug is omnipresent in my collection. I certainly don't love Jordan, having lived in Cleveland during his rise to fame. I wasn't there for the "Shot" over Ehlo, but arrived shortly later when Nance, Price and Daugherty would be eliminated by the Bulls in the conference finals and semifinals in consecutive years. Having seen Jordan in his prime, I am in the group that has steadfastly supported his claim as GOAT.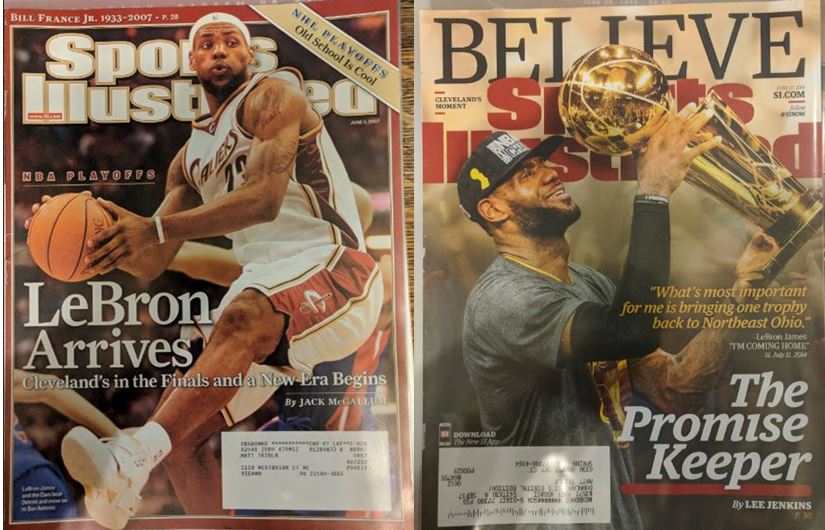 When Lebron James exploded on the scene, I took a wait and see attitude. It was an attitude that was certainly tested when he went to Miami. Every year though, James closes the gap a little bit more. His playoff performance this year has been incredible. If he is not the GOAT, the ranking of Jordan and him would be 1 and 1a. If he keeps this up, he may just pass Jordan.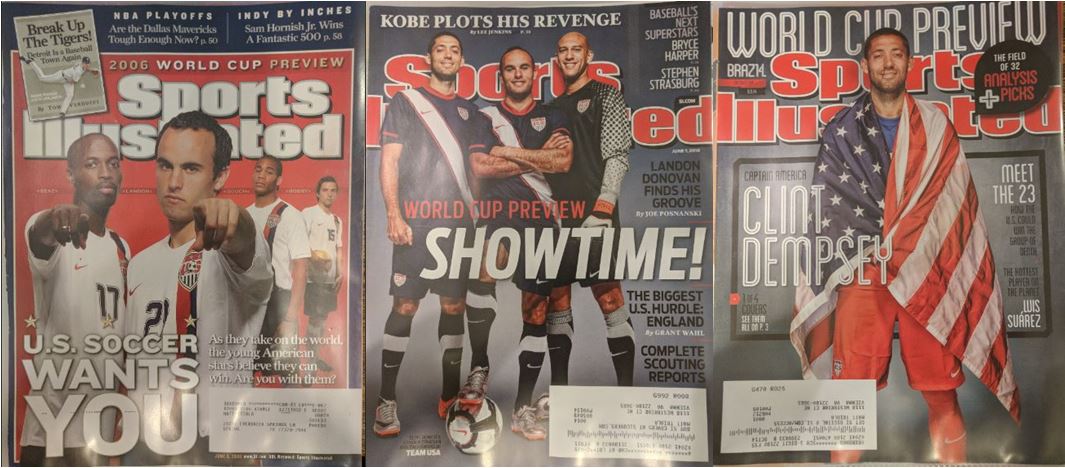 While Lebron has met the high expectations and hype of his teen years, the same cannot be said of U.S. soccer. I have cover after cover espousing how the U.S. team has finally arrived, just in time for the next World Cup. Instead, we get disappointment. I don't know what ails U.S. soccer but one would think we could at least muster a team good enough to qualify for the World Cup. With soccer parks everywhere in the states, it's always about the next generation that never materializes. I take little solace in fact that a powerhouse like Italy didn't qualify either. The World Cup is the world's quadrennial party and we don't even get in. So much for trading barbs with your coworkers in Europe and making an office pool everyone can excited with entering. Ugh, at least our women know how to represent.
I know one thing. When your team doesn't make it to the big dance, you don't root for your rival. So no SI, I won't be rooting for the Tricolor of Mexico even as your most recent issue suggests I should. It's not because I don't recognize their skill or their deep fan base in U.S. It's because they are our number one competition in the region. I don't root for the Ravens when the Steelers are out of it and I won't be pulling for Mexico. But Iceland, that's a team I can get behind.