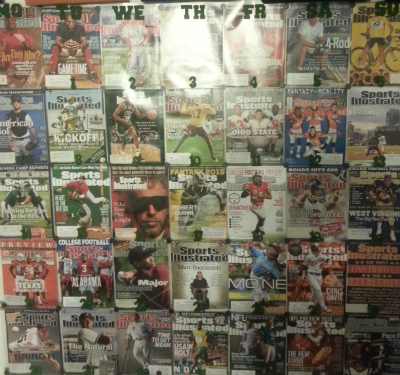 The 2017 August calendar is up on the man cave wall and I noticed that the more things change, the more they stay the same. Aside from the normal repeating themes every year, there are a number of common occurrences every month.
The you'll never forget them / the next best thing: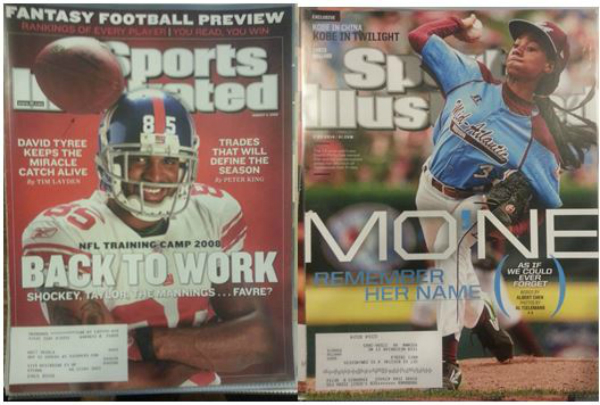 This is a bit unfair to David Tyree because that catch is probably never going to be forgotten and most football fans will remember him. The general public, though, might recall him as "you know, that guy that got the ball on his head". The second candidate this month is Mo'Ne Davis. She was, as you may recall. the young female pitcher who starred in the Little League World Series a few years ago. The cover boldly said "Remember her name, as if we could ever forget". Ah yeah, I saw that cover and I said to myself, "I forgot all about her".
The fall from grace: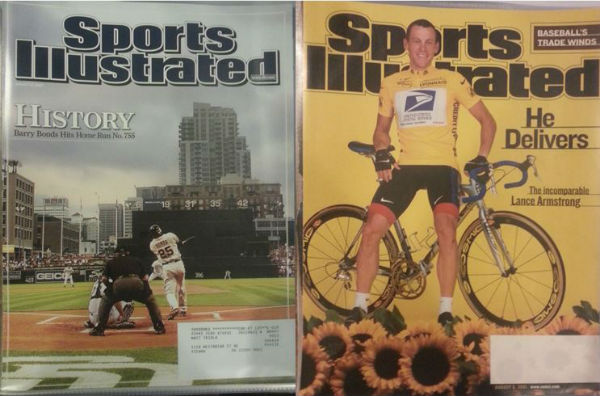 I really do like Sports Illustrated and having been reading it for years. However, there is no doubt they often over-hype individual athletes, coming dangerously close to idol making in some instances. Two classic examples are those proponents of better living through chemistry, Lance Armstrong and Barry Bonds.
The some things never change.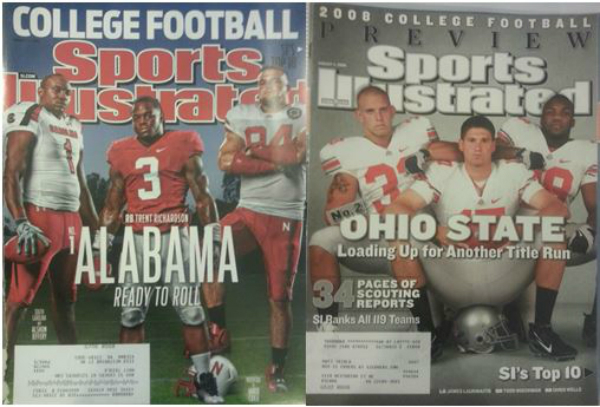 College football is, thank god, nearly here. You can bet that the College Preview issue is more than likely going to sport a Power Five conference school. Enter the Alabama / Ohio State covers.  And, with the advent of regional covers, you can have both in the same week!
Getting it right:
Of course, SI does get it right, often. With his pending retirement, I felt it was appropriate that Usain Bolt make the wall. I am sure it won't be the last time.