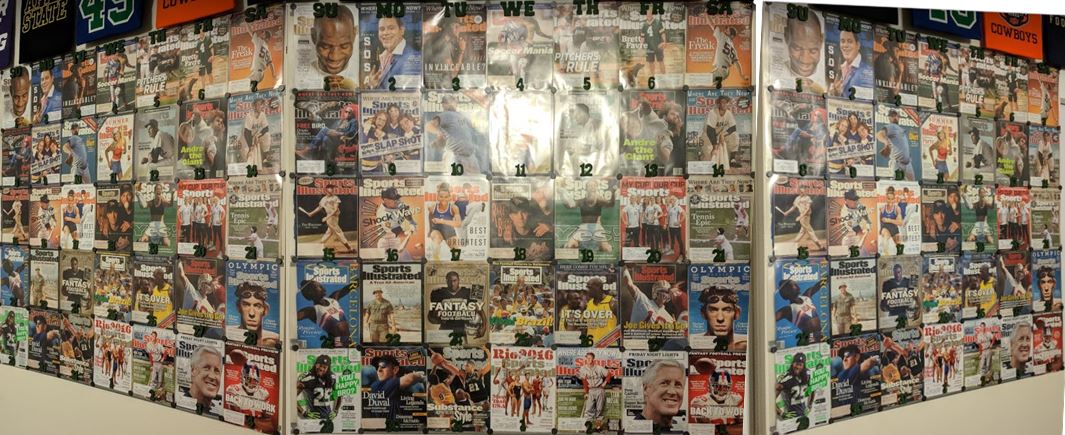 The July 2018 Calendar wall calendar has no particular theme. In fact, I made it a rule to incorporate as many previously un-displayed covers as possible for this month. Hence no cohesion or theme and honestly, covers I have been avoiding due to the subject or aesthetics.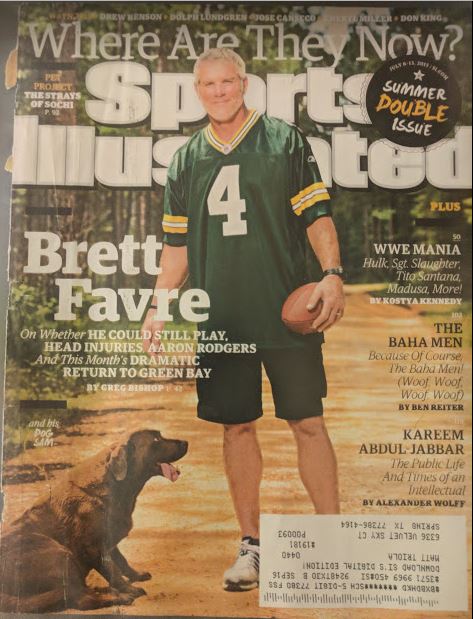 This Brett Favre cover is one of my favorites but not because of the gunslinger. I don't have anything against Favre but my preferences run more along the line of AFC players if only because I see them more often playing against the Steelers. This was one from the annual summer "Where are they now" issues and asks the absurd question if Favre could still play. Having already lived through the Favre retirement carousal once before, I would have been loath to revisit it. What strikes me the more about this cover was his chocolate lab woefully looking up at him, just begging Favre to throw him the ball just one more time. My lab gives me that look on a daily basis, without fail.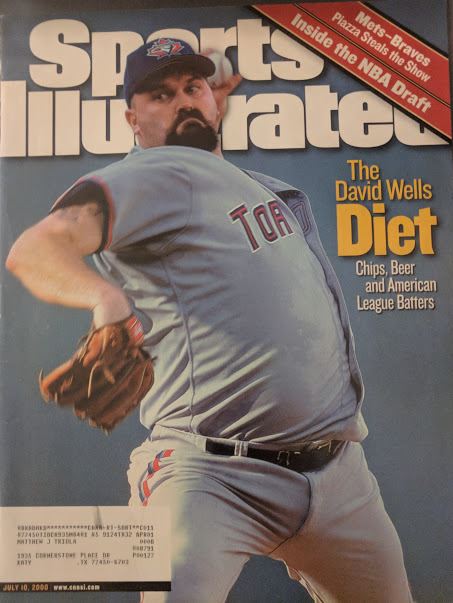 I didn't recognize the David Wells cover, but it did make me recall one of my favorite quotes. John Kruk, when questioned by a woman as to what kind of athlete would have such a portly physique he replied, "Ma'am, I am not an athlete, I am a baseball player." Having playing softball and baseball for most of my life, I wouldn't disagree that there's not much cardiovascular fitness required per se, but any major league baseball player has more than enough hand – eye coordination to be called an athlete. Kruk's line, however, is a classic.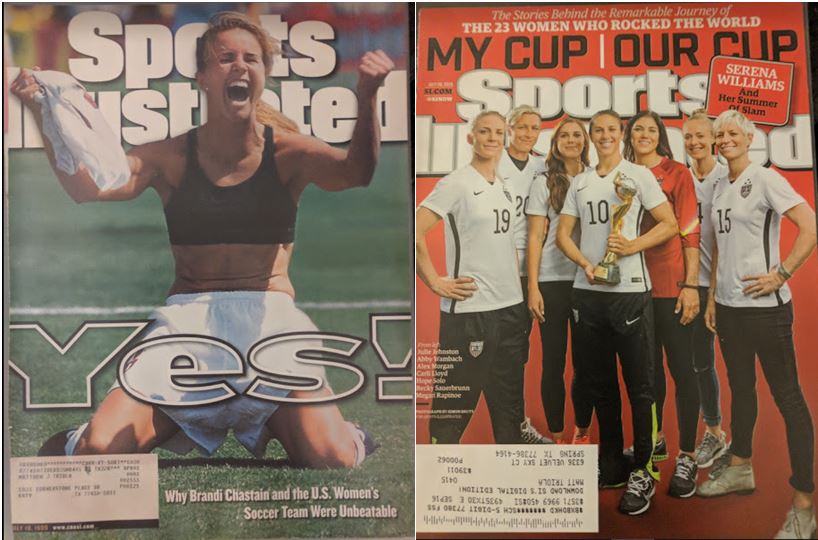 I was surprised that I didn't have more covers on the World Cup pop up in July. There was a bevy in June, but I guess Sports Illustrated is more likely to celebrate the potential of the U.S. team winning the Cup rather than celebrating the actual winner. Hence, the U.S. Women's team makes the cover frequently.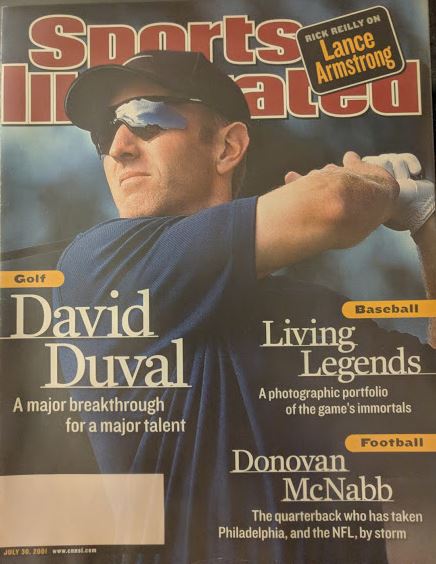 The Duval cover was my version "Where are they now?" The cover celebrated Duval's first major victory when he won the British Open in July of 2001. Up to that point, his career progression had been very strong, including being the money leader on the PGA tour list in 1998. It was thought his Open win would spring his career to the top echelon. Unfortunately, Duval would not win again on the PGA tour. His play steadily declined due to injuries. He made several attempted comebacks, including 2009 where he took second at the U.S. Open. Unfortunately, that appeared to be the last hurrah. He never experienced more success on the Tour and is now a commentator for the Golf Channel. SI often goes overboard in anointing the next "great one". Given Duval's prior performance, I can hardly blame them. His fall from the PGA rankings was a major surprise.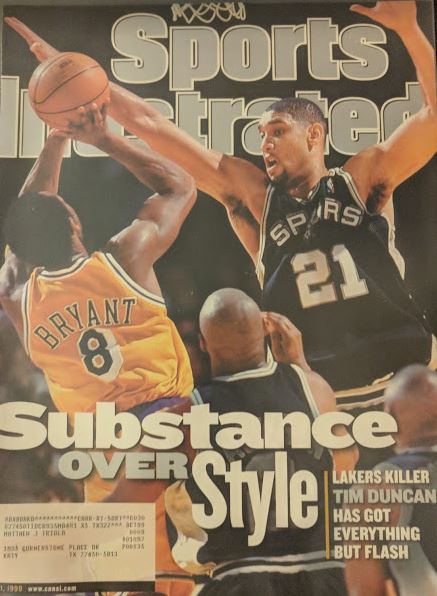 I'm highlighting the cover on Tim Duncan, for no other reason than I've always liked Tim Duncan. The headline says it all, "Substance over Style". Considering he won five NBA titles with the Spurs and was a fifteen time all-star, you'd think he'd get more love. Perhaps it was because he was more about delivering results than getting attention. In any case, he doesn't seem to have near the number of covers as Kobe, Lebron or MJ. Accordingly, when I come across one of his covers, it almost always makes the wall.
As I said, there was no discernible theme this month, just a random assortment of covers. I am looking forward to the fast approaching college football season, when my weekly / monthly blogs get more interesting to write and hopefully, to read.