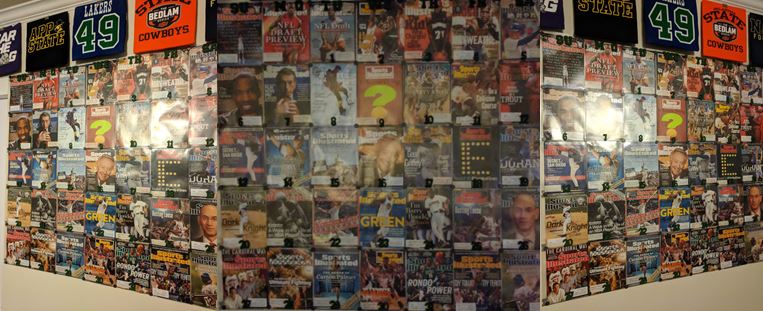 When I put up my SI cover wall calendar on a monthly basis, a kind of central theme seems to come out of the arrangement. Sometimes I drive it, other times it just happens. This May it was a bit haphazard.
The first cover that popped out was one of Johnny Unitas covering the retirement maladies of ex-NFL players. It seems to me that his gnarled hand holding the football was just a precursor to the real challenge facing the players. Physical disabilities are one thing, but the various symptoms of Chronic Traumatic Encephalopathy (CTE) are far more insidious.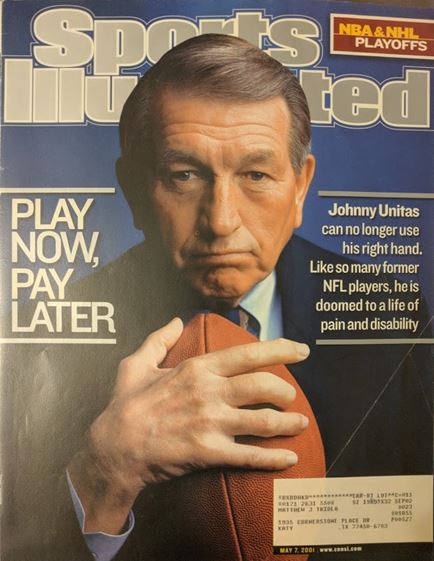 The second cover of interest was one asking the if Tennis is dying. I don't know if it is dead or not, but I do know that I stopped watching tennis in high school. Maybe I was watching the majors because there weren't a lot of other options available with only terrestrial tv to watch. Regardless, I did watch and enjoy the likes of Lendl, McEnroe, Conners and later Agassi, Sampras and Becker. It is no slight against Nadal and Federer, but I just don't watch these days.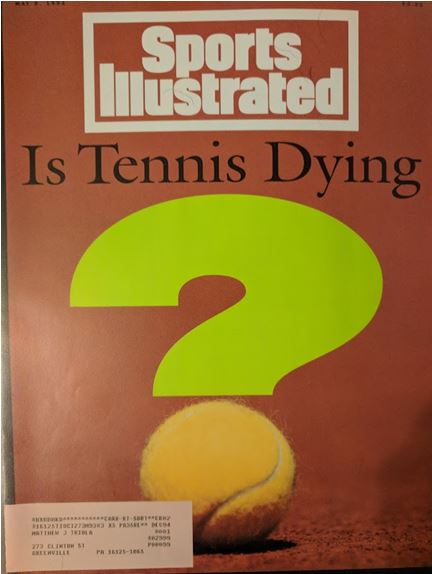 The theme came a little bit clear when I saw two covers of Barry Bonds, the first putting an asterisk on his home run record breaking run. It was followed by another one later in the month that was thirteen years earlier when he was still lithe and limber and not of the steroid bloated head. As I saw another cover with Roger Clemens' mug on it, It occurred to me that Bonds may have used steroids, but it was his era. If players are to be compared to players in their era, perhaps there is merit in him entering the hall of fame. Then I came across a Ken Griffey Jr. cover and I thought "nah". However, I am softening on it.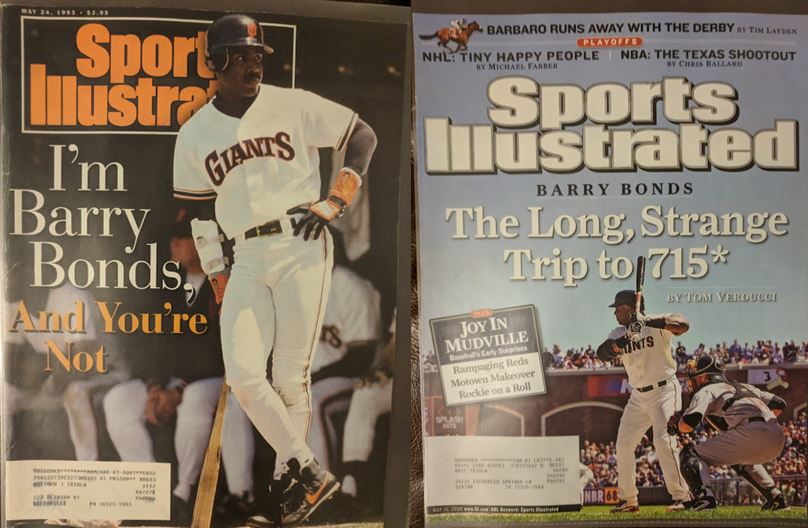 I then came across a cover of Carson Palmer rehabbing. He catches quite a bit of abuse for being not quite good enough if you listen to enough sports talk radio. The guy retired this year with 15 years and three pro bowl experiences not to mention he won the Heisman in college. So congrats to you Carson Palmer and your great career.
The last cover this month is Vin Scully. What redemption does Vin Scully need? He obviously needs none. However, seeing Scully reminded me that my favorite fictional sports announcer is back for his second season. If there's anyone that needs redemption, it is Jim Brockmire. The second season hasn't really hit its stride yet but I am sure it will. Have you haven't had a chance, stream season one. It is worth the watch.