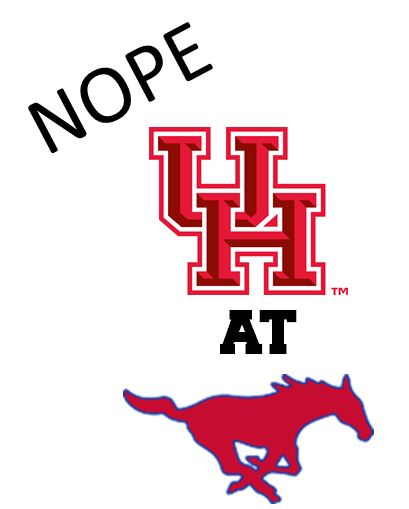 The first week of the playoff rankings have come out and of course, it is heavily skewed to the SEC. This would normally make me apoplectic, but it is way too early. LSU and 'Bama will help to clear up some noise. And Penn State will either end or solidify Michigan's reign in the top four. No need to rant any further on the clearly inferior process known as the FBS playoff selection. Some other observations on last week.
Kentucky got a gift on the pass interference call on the last play of the game. Karma is a bitch Wildcats and retribution will be paid via a beat down at the hands of the Georgia Bulldogs.

PSU could be 7-0 or they could be 3-4. Be happy with 5-2 Lions fans

Told you the Clemson FSU game would be ugly. Seminoles have a long way to go. I also mentioned the Coogs would give the Bulls problems.

The Big 12's only chance at playoff representation appears to rest on OU running the table. The PAC 12's rely similarly on Washington State.
This week:
The plan was to pick up another game by heading up to Dallas to see SMU host Houston. SMU isn't horrible this year so it would not have been a bad game. However, this week there are just too many good games to watch from the comfort of my couch. Still one more home game at SMU this season, so still a chance to pick up one more game this year.
I will start with Texas A&M at Auburn where the Aggies desperately need a rebound win. If that game doesn't deliver, I may head over to the Big 10 to watch Maryland hosts Michigan State. I'd be watching just to see how the Terp players have reacted to having their coach both reinstated and fired within a 24 hour period.
The next is WVU at Texas where the Longhorns also need a solid bounce back game. However, more intriguing is PSU at Michigan. I am a PSU guy, but defense wins championships and the Michigan defense is stout.
I don't think Northwestern will beat Notre Dame, but I think they do have a shot. The Irish need to keep rolling so it may be worthwhile to watch that game for a little bit before…
Heading back over to the SEC to see the match up of the weekend as 'Bama takes on LSU in Baton Rouge. I really don't care who wins, I just want a good game. It is really frustrating to see the Tide roll every weekend.
I can tell you what I won't be watching, either live or on TV, and that is UTEP at Rice. There is one win between the two of them and tickets are going for $3. The winner gets to play Our Lady of the Sisters of Poor orphanage "B" league champions. (The "A" league winner is off to play the Cleveland Browns)
That's all, other than to note the Louisiana Monroe review will be posted sometime this weekend. Enjoy the games.