My first weekend was a bust thanks to Hurricane Harvey. My buddy Bob suggested that I head up north to join him for the UConn versus South Florida game. However, the flights options were few and prohibitively expensive. Ironically, that turned out to be a blessing because Hurricane Irma reared her ugly head and that game was cancelled. It makes me 0-4 in games in the young season.
Thankfully, my five t.v. man cave, with an assist from WatchESPN, continues to deliver the goods. Of all the games I was watching, I found the near upset of A&M by Nicholls as intriguing as anything on Saturday. It could be a very long season for the Aggies.
A short list of notables from week 2.
The Houston Chronicle boldly claimed that UT has turned it around. By beating up San Jose State? Texas Strong indeed.
It could be worse give UT and A&M, you could be Baylor.
I wonder how much the OU, Georgia and Clemson wins will factor into the playoff selections down the road. My bet only the Sooner win has that kind of gravitas.
The cupcakes didn't have much bite. I guess South Dakota beating Bowling Green counts for something and Howard nearly beat Kent State.
As for this weekend, it's more of the same for me. Brief observations for the upcoming week:
Will Pitt be a trap game for Oklahoma State with a matchup with TCU looming the following week?
Is SMU a trap game for TCU for the same reason?
The game to watch is probably Clemson vs Louisville
Others to consider: Miami versus Florida State, Tennesse versus Florida and, LSU versus Mississippi State.
And finally, September brings a new Sports Illustrated wall calendar. Unfortunately, I am going into the third year of this exercise and all the covers I have been avoiding are coming due. The hard hitting pieces, the multiple Brady covers, and Yankees issues that had to make the wall at some point.
This cover highlights the best (Pat Tillman) and worst (pedophile coaches) in sports and why I coached, in some capacity, every team my kids played on until Junior High.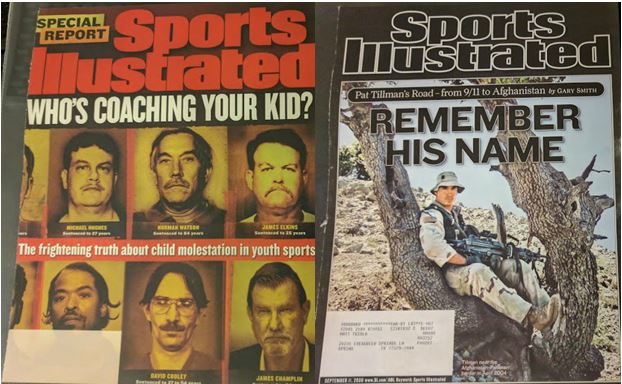 There's no denying that Brady's one of the best ever, but that doesn't mean I can't hate him.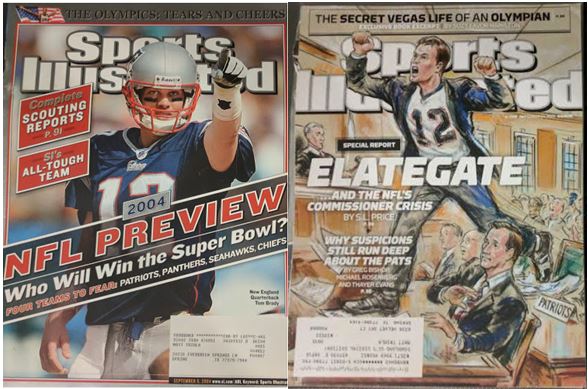 In 2013, SI did an in-depth and very negative five part piece on the football factory that Oklahoma State had become. I guess they have a short memory because four short years later, guess who's on a regional cover of SI's college football preview issue. You are either part of solution or part of the problem SI…..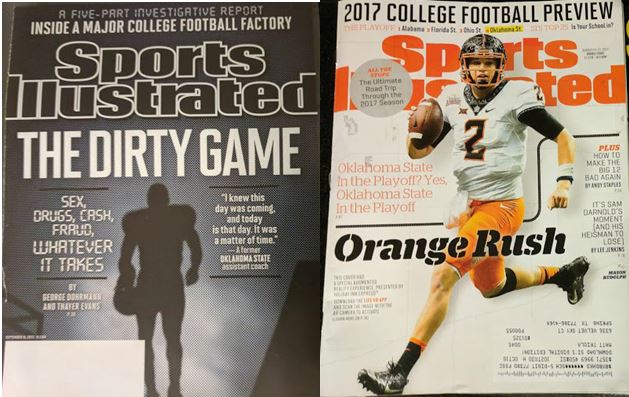 Lastly, I thought a cover of Lamar Jackson was appropriate given how he is off to a great start again this year.