Since we are in the middle of the off season, I thought I would provide a SI wall calendar update. I am nearly to the point where I am starting to use duplicates. However, I am committed to posting every customer at least once. This translates to a number of cover subjects that don't age particularly well.
Lance Armstrong's career was so prolific that it is really hard to avoid using his covers. I am sure his cheating mug has been on the wall before, but this cover has him in all his glory as he went for his seventh Tour win. Indeed, there have been some articles that Armstrong's cheating must be considered within the context of the time he competed. In his era, one might make the case that if you weren't cheating, then you weren't really trying. It is also true that his LIVESTRONG foundation was very successful in raising money for cancer research. Nonetheless, more often than not, his covers will stay in the drawer rather than go up on the wall.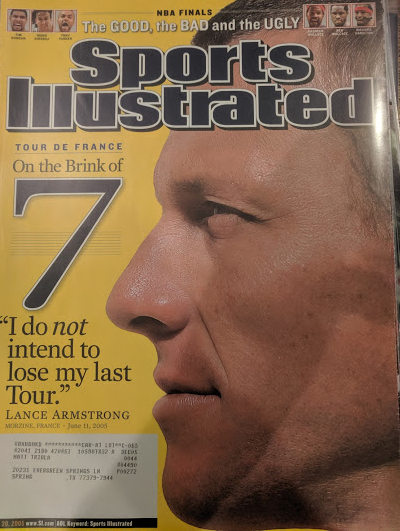 I was ready to dismiss the And1 cover as another one hit wonder. There are an awful lot of those covers. SI often over-hypes athletes and teams. It leads to a number of covers that look pretty silly after the fact. I am not exactly a hoops aficionado so I had to do some research on And1. It turns out that it is still a pretty successful brand. I had no idea, but apparently the company is alive and well. With a fair amount of professional endorsers and a reasonably strong market presence, the company is alive and well.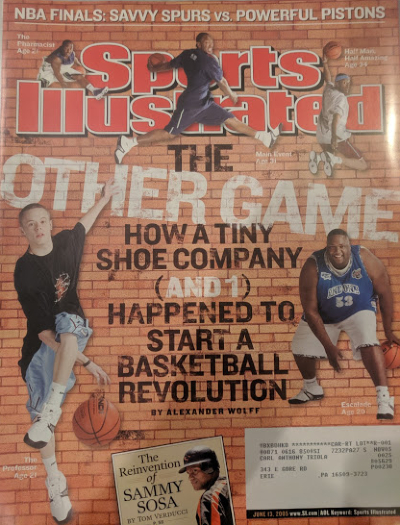 I selected the Woodson cover because I thought it was a nice juxtaposition to the And1 cover. Hard to argue that no matter how successful And1 became, it would never match the achievements of the Wizard of Westwood. I always liked this old school picture even if UCLA is not quite as relevant as it used to be. Dig those pants.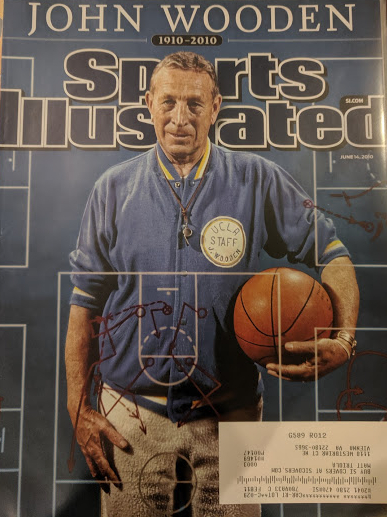 I went with the Spurs cover next because in this era of inorganically built super teams like the Warriors, I thought it might be a good reminder to show a true, built from the ground up, dynasty. San Antonio seems to never get enough credit as a dynasty. It has been a good couple of weeks with the Blues upsetting the Bruins in the Stanley Cup and then having the Raptors thump the Warriors. Very good indeed.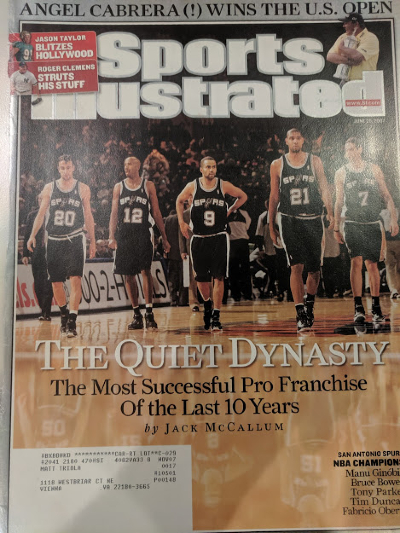 Lastly, I went with the Women's World Cup team from the U.S. The cup must normally be contested in July and August because I only had the one cover for the month of June. I would expect that the month of July will have a wall calendar filled with images of the U.S. Women's Team, as it should be. Until then, enjoy the summer. Football camp is only a couple of months away.