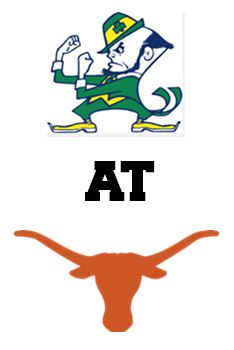 I am off to Austin to see if Charlie Strong has really turned Texas around. Notre Dame is coming to town and tickets aren't cheap. As usual, the internet resellers have tickets jacked way up. About $200 a pop and that is for the cheap seats. Even parking passes are sky high. I have decided to go and tailgate. There are lots in front of the capitol that are first come first serve. They are going to open those up on Saturday night, but I think I am going to risk it and head out very early on game day (it is a 6:30pm start) with my fingers crossed. I have also decided to set the floor on how much I am willing to pay for a ticket. I don't want another Clemson experience on my hands.
Now that I live in Houston, catching a game in Austin is easy. I find I am a much better negotiator when I have nothing to lose. If I can't get a reasonable ticket, I will just pack up and head home. I know, that sounds like blasphemy, but I can't blow my budget on the first game. I am trying to rustle up some more folks to go with me, but I already know five or six Longhorn fans heading that way.
I will say this, it is nice to have football back. I spent last Saturday streaming the entire season of "Last Chance U" and followed it by watching North Dakota State escape from Charleston Southern. Yep, it doesn't take much to get me to watch college football. But let's be honest NDSU is quality football. Hopefully, the 'Horns were getting fired up because I would hate to see Irish fan running his mouth off after the game. I know he will be yapping before because, well, because that's just what ND fans do.