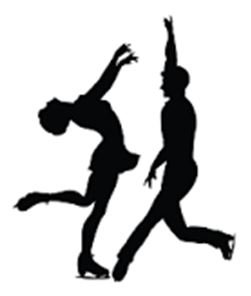 Now that Army has beaten Navy, bring on the figure skating and I don't mean the Winter Olympics. I am referring to the charade that is the FBS Playoff selection. Really, do we need a committee to pick the four best teams for a playoff when an eight team bracket would be better, more fair, and more profitable? It is utter nonsense. Let's go through a couple of the more popular arguments for the playoff:
"The regular season won't mean anything." With a clear path to conference championships and from there an entry to the playoff, the regular season will definitely mean something. Under my system, there would be max of three at-large bids. With 129 teams, it is clear when losing three games and you are going to be out.
"The season's too long for the players." FCS, DII and DIII all have playoffs longer then 3 games and they don't have nearly the support system that FBS schools do. These days half their classes are "online" anyway. Give them a two week break (assuming Army and Navy aren't in the playoff) for finals and it is all good.
Here's my formula: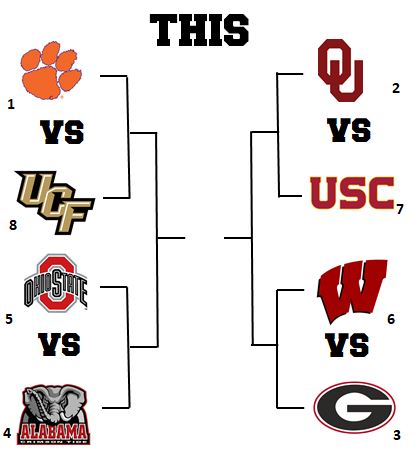 All Big 5 Conferences get an automatic bid. You want in?  Win your damn conference. And yes, there is enough parity to ensure that this is fair. Yes, I am talking to you SEC.
If a Group of Five Conference goes undefeated and beats at least one Power Five conference team, they get an automatic bid. Look, if 'Bama gets weekly props for beating the likes of Arkansas, Ole Miss, Vandy and Tennessee, why shouldn't UCF get credit for beating Maryland?
The "committee" can fill out the rest of the bracket and complete the seeding. This will allow for the opportunity to fill out glaring omissions and make any adjustments for conferences having down years. It will still leave plenty of room for debate and angst. However, a team on the bubble have only themselves to blame if they don't get in. Plus, we don't lose all that expert guidance from the committee.
So in my bracket, UCF gets in as the eighth seed by virtue of going undefeated which also gets them a date with Clemson in a great regional matchup. USC, the seventh seed, would play Oklahoma, number two, in game that pits one of the hottest teams against one of the flashiest. In at six is Wisconsin with the second best rushing defense, who would play Georgia with the eleventh best rushing offense. Georgia's ground defense doesn't sound that impressive until you realize most of the teams in front of them are primarily run option teams like the Armed Forces. And in the final game, the question that everyone is debating right now gets settled on the field instead of a conference room as Ohio State takes on Alabama. Of course, I can see Auburn fans wailing about that because, after all, they just kicked the Tide's butt just a few weeks ago. But, hey, I will let the committee explain that.