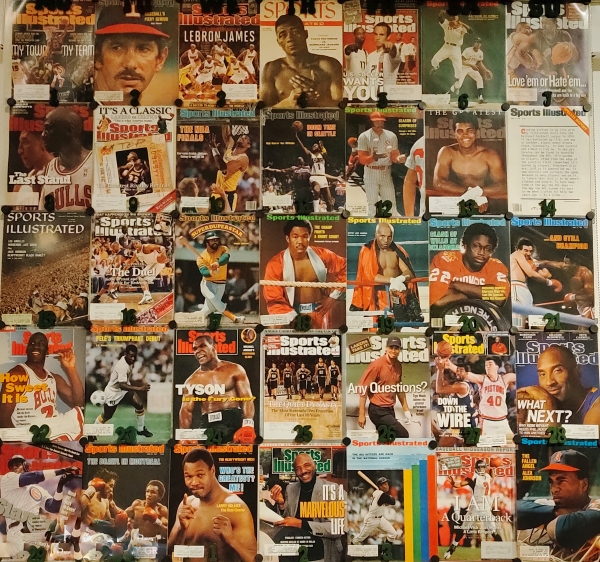 The June Sports Illustrated wall mural is up. Thanks to a generous fan of the site, I now have over seven decades of covers. Going through them was a bit like time travel without all the pesky altering of the future.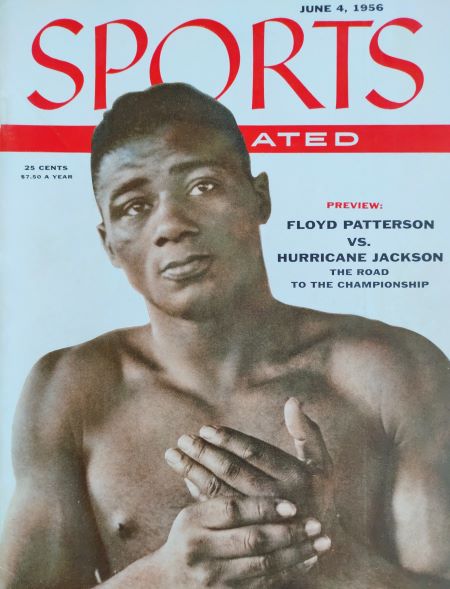 As you might guess, this cover from 1956 was unusual for the era. The vast majority of the early covers were fairly conservative. I hadn't seen that many Wasps since we knocked down a nest in our barn when we were kids. The thoughtful photo of Floyd Patterson stood out against the travelogues of bon vivants and scuba diving playboys.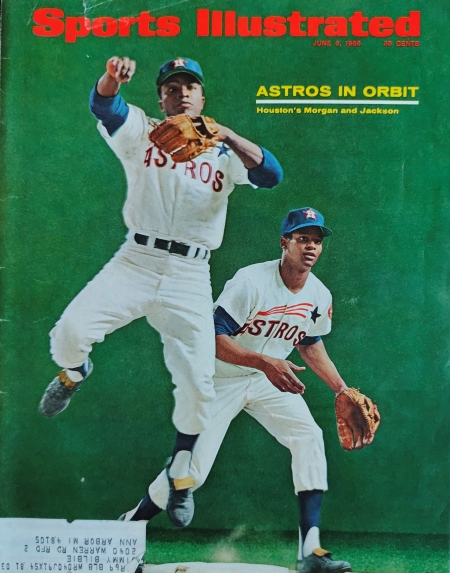 I have lived in Houston several times, but I never realized that Joe Morgan had played for the Astros. It's not the first time I have been ignorant about black history, but I am getting better. Like they use to say on NBC Saturday mornings, "The more you know…"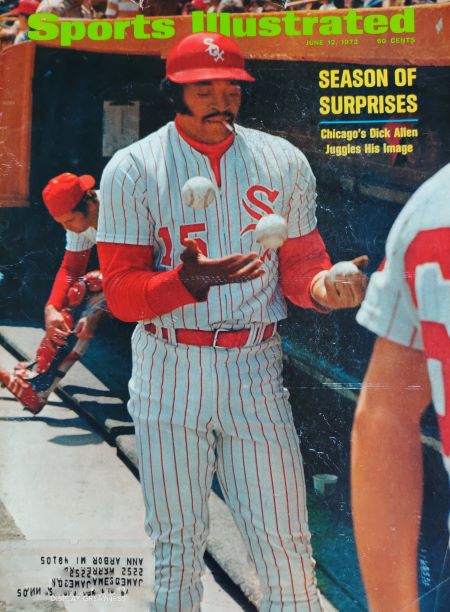 Dick Allen is the greatest player not in the Baseball Hall of Fame. He had the pleasure of starting his minor league career as the first black player with the Phillies' Little Rock, farm team. The fans there welcomed him with racial harassment and protest parades. It didn't stop him from leading the league in total bases though. He, unfortunately, went from the frying pan to the fire when he made it to the show in Philly. In standard Philly fashion, he was greeted with showers of ice, feces, and even batteries. Stay classy Philly fan. Despite all this, he was Rookie of the Year and later league MVP. With a career .292 batting average, 351 home runs and nearly 2,000 hits, he deserves to be in HOF.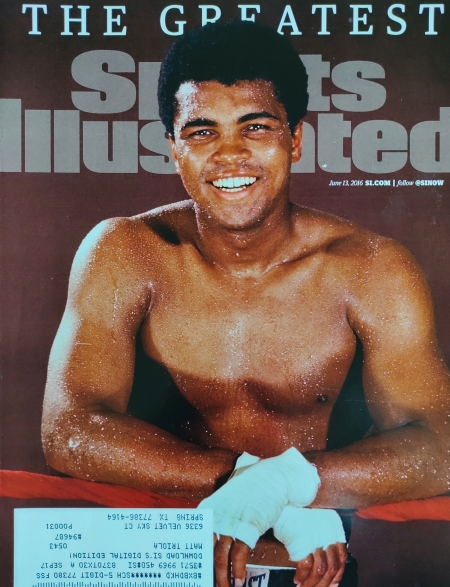 There seemed to be a disproportionate number of boxing covers in the early years. The volume waned considerably as the sport's popularity dropped off. However, Ali only gained in fame as he aged. I have often said that Colin Kaepernick will likely have a similar ascent although at a lower angle.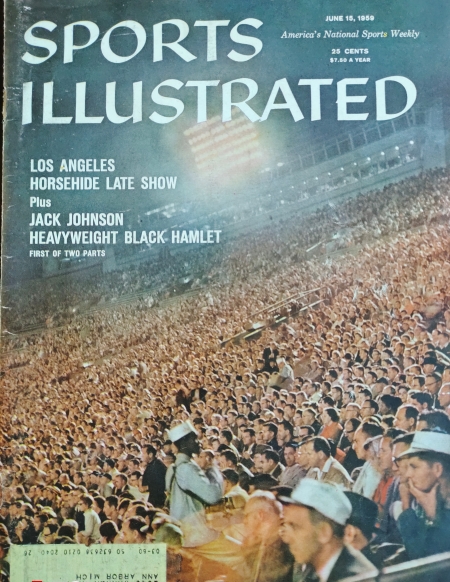 This cover caught my eye because of how striking it was with the single black man serving a sea of white fans. The 1950's was a golden era, just not for everyone.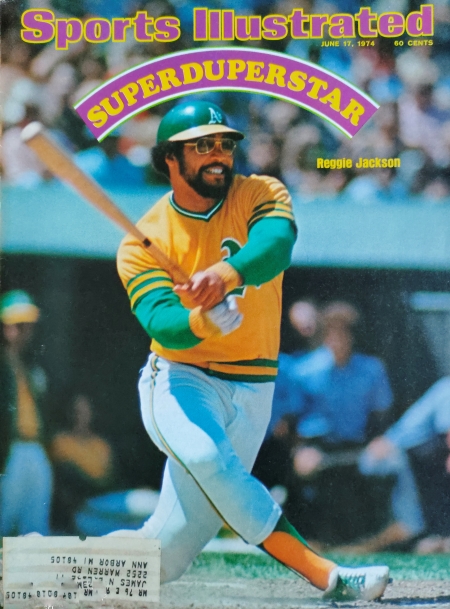 I was never much of a Reggie Jackson fan, particularly because I didn't like the Yankees. There's no denying that he was a superstar. Damn Yankees.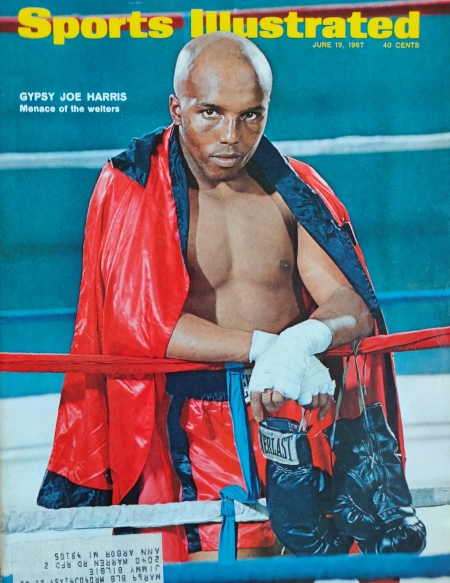 I had never heard of Gypsy Joe Harris but apparently he fought his entire career with one eye. His career was stopped at 24 -1 when a physical finally discovered his disability.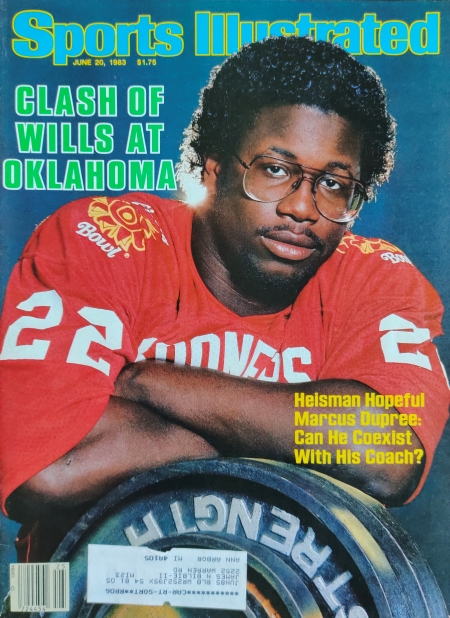 There was a great ESPN 30 for 30 on Dupree. For all his failings, he did make a comeback after his USFL career and actually played in the NFL for a couple of years. It was too bad he didn't have that kind of discipline his whole career. He could have been something special.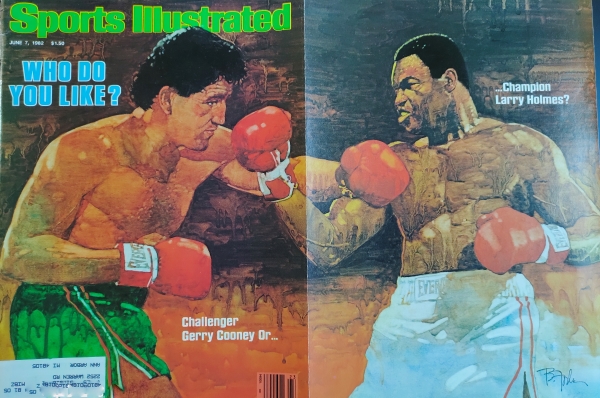 It was laughable when Gerry Cooney was on the cover and Larry Holmes was the fold-over. I guess SI was playing the great white hope angle. But honestly, I don't think anyone thought Cooney had a chance.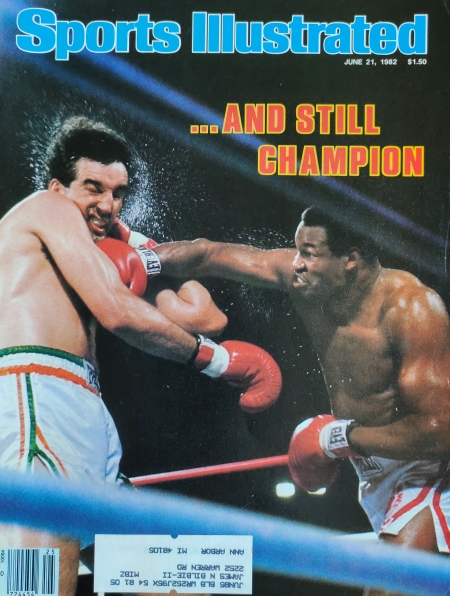 At least, SI gave Larry Holmes the cover after the fight.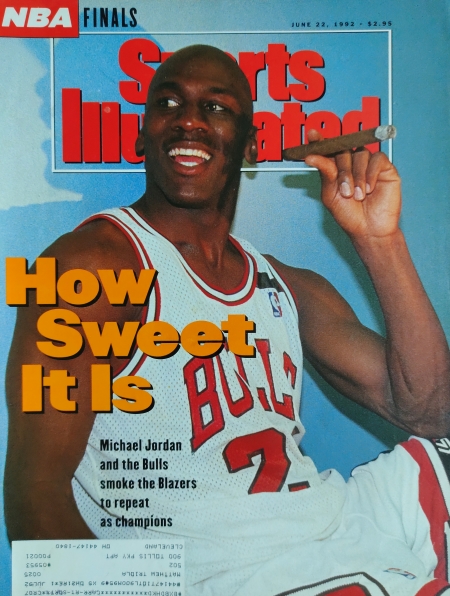 Jordan covers abound in SI. It isn't surprising with his six NBA titles, he was a constant fixture, particularly in the summer issues.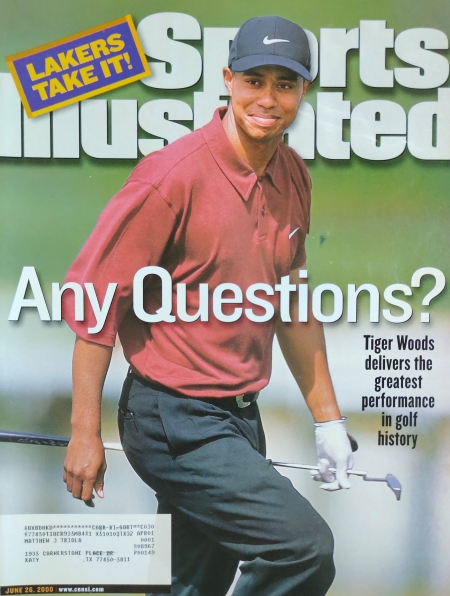 Golfers in general were also a very common cover occurrence in the summer. However, except for the occasional Lee Trevino, it was a lot of white guys in bad polyester slacks. Tiger Woods changed all that. Like Jordan before him, Woods was on a ton of SI covers.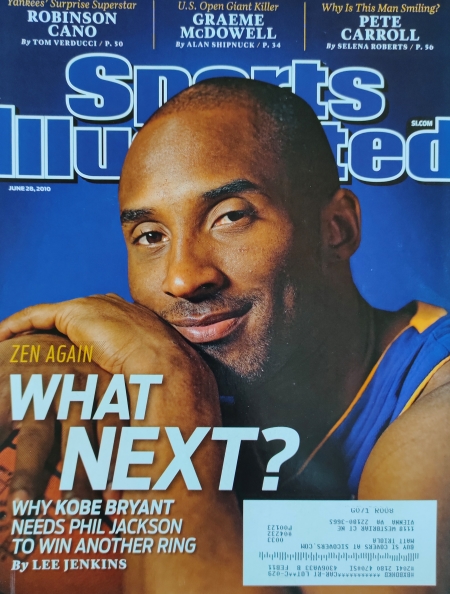 Kobe said it all. With everything that has happened in the last couple of months, what's next indeed.
Stay safe, stay strong, and support each other, regardless of race, creed or sexual orientation.
Peace.