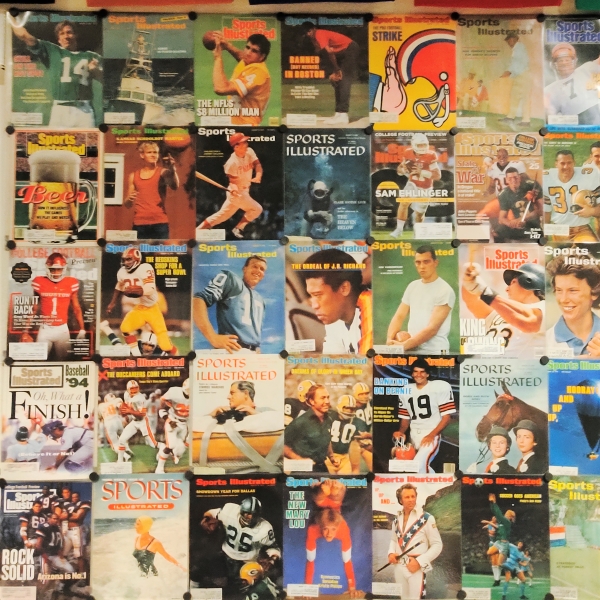 Another month of endless days of this pandemic. No Olympics, MLB is best experienced live and the Penguins made another embarrassingly quick exit of the NHL playoff bubble. Sigh. Sports this summer is like eating a bad frozen pizza – you go in with low expectations and it still disappoints you.
That and some Facebook inspiration from Bill Berger brings me to the Sports Illustrated Cover wall calendar theme for August: Players that couldn't win the big one. Encapsulated within that topic includes underachievers and the overrated.
It actually is quite a high bar. Generally speaking, they don't put just any shmoes on the cover. It is rare to find the truly unworthy and I found myself making the harshest of cuts.
As an example, take Vinny Testaverde. He did win a Heisman Trophy and played twenty-one years in the NFL. He does also lead the NFL in career losses at 123. I once stood two hours in line to get his autograph on NFL footballs for my kids. They have an honored space in the bottom of a trunk in the garage.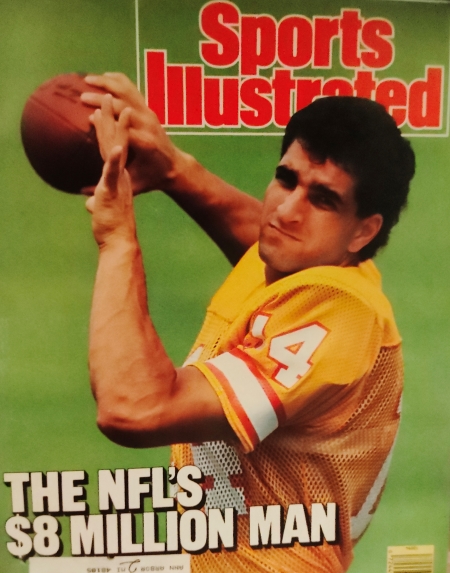 A number of other quarterbacks made the wall this month. Among others, it includes Richard Todd, Steve Spurrier (from his Tampa Bay Bucs days), Bernie Kosar (which seems really unfair – but really between him and the Countess Consuelo Crespi who would you pick?), and two other would'ves and could'ves. Keith Vander Kelen was a Rose Bowl MVP despite his Badgers losing the game. Unfortunately his pro-career was more of a disappointment as he spent the vast majority of his career backing up Fran Tarkenton. Likewise Don Trull was an All American QB at Baylor but has 61.3 lifetime passer rating in the NFL.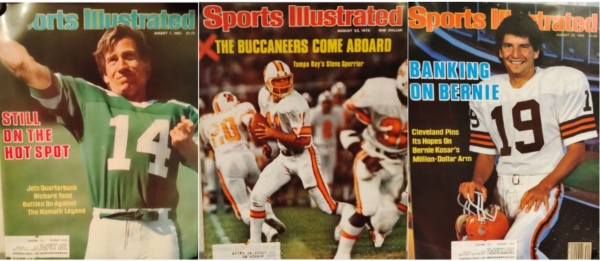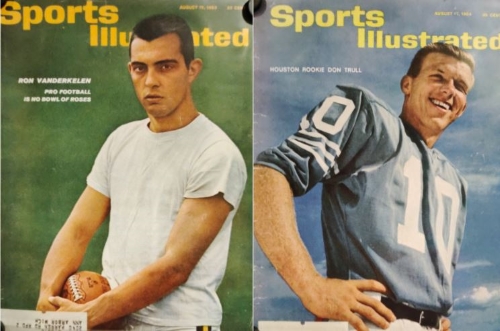 Kristie Phillips won the 1987 U.S. National Gymnastics Championship and was an early favorite for gold in the 1988 games. Alas a recurring wrist injury and a disappointing 45th place at the World Championships ruined her confidence and she only made the U.S. Olympic team as an alternate to the games. She rebounded to have a strong cheerleading career at LSU, eventually competed again in gymnastics and end up in the Hall of Fame. However, she never materialized as the next Mary Lou Retton.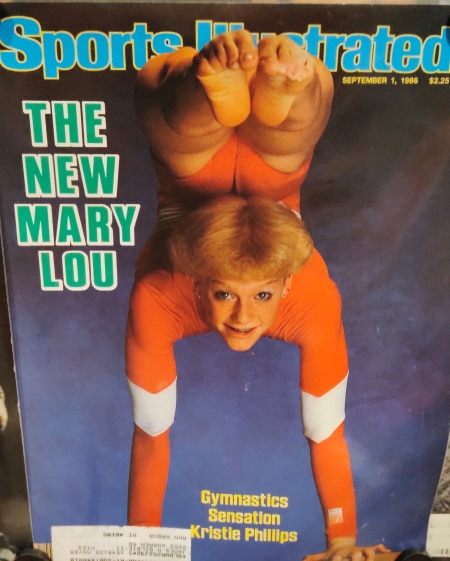 I couldn't resist selecting the socialite Clare Booth Luce for the wall. Her primary sporting credentials appear to have been being the spouse of Sports Illustrated publisher Henry Luce. While she probably didn't deserve an SI cover, she was a Congresswoman, Broadway playwright, and Ambassador to Italy. It is an extremely impressive resume. Being rich certainly didn't hurt, but it would be hard to say she squandered the opportunities wealth provides.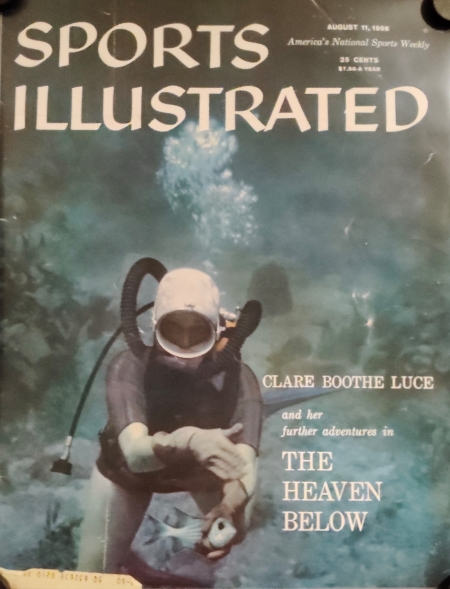 SI has also over hyped athletes from time to time. The article on Mike Peterson came to fruition after Peterson's barber sent SI a letter extolling his skills as a once-in-a-lifetime athlete. Peterson was an above average high school athlete, nothing more.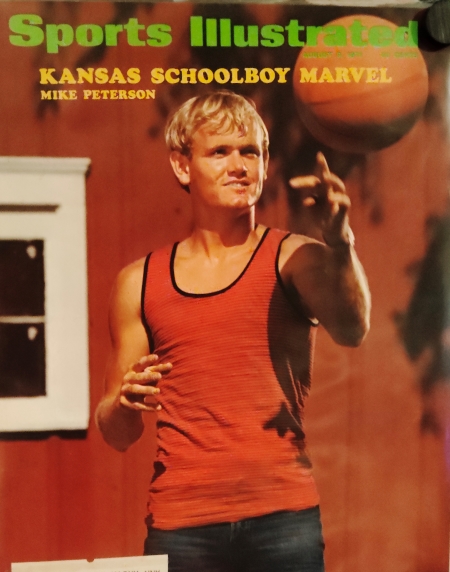 It isn't just people but teams as well. A number of covers this month were of team's that didn't quite meet expectations such as an overrated Arizona Wildcat team that was picked to win the national title but finished 8-4. I remember receiving that issue, looking at the cover and thinking "Arizona is number one?!? WTF!"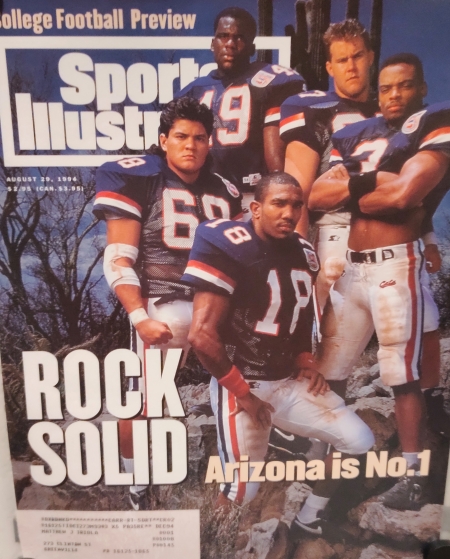 SI also jumped on the soccer bandwagon in the '70s. I do like soccer but nearly 50 years later, it is still a tier two spectator sport in the U.S.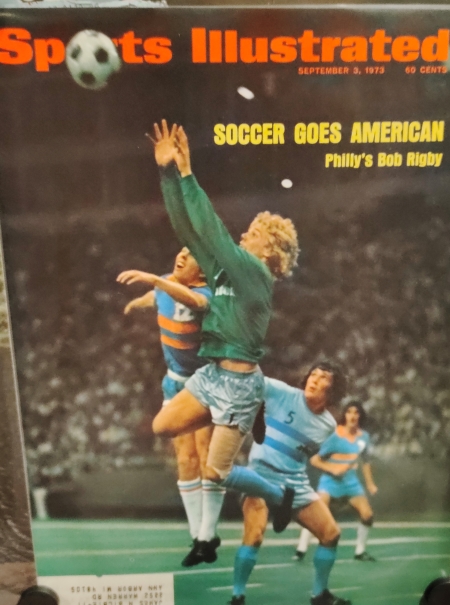 I will finish with Evel Knievel. It is hard to forget the hype surrounding his attempting to jump across Snake River Canyon in a motorcycle. Ultimately, the jump was in "rocket powered cycle" which was really just a rocket off a ramp. The shoot deployed early and the rocket drifted back over the canyon, floating harmlessly to canyon floor. It was a huge failure and an early life lesson that things are not always as impressive you think they will be. It was the end of my Evel Knievel action figure, wind up motorcycle and matching lunch box. And more significantly, the start of the end of my innocence.