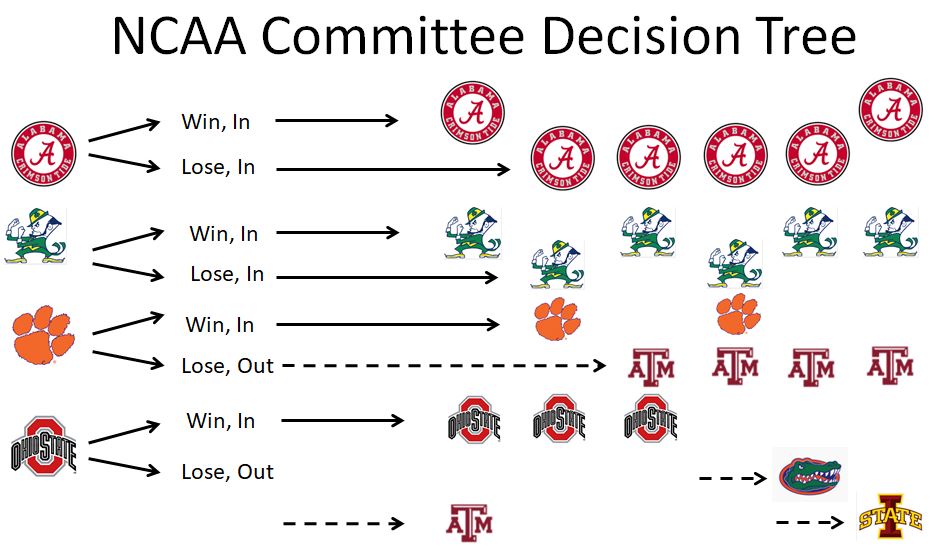 It is championship weekend in college football. With the current playoff approach in the FBS, this weekend is at best, a slate with one or two big games and at worst, a weekend of frustration coupled with a false sense of importance. This year it is definitely the latter rather than the former. You might as well call this "Whoever is healthy enough to play weekend" with the Sunbelt game between Louisiana and Coastal Carolina being cancelled and Oregon being the substituted for Washington for the PAC 12 championship. The Cajuns against the Chanticleers was one of the games that actually had some appeal this weekend. As for the PAC 12, they, again, made the case for being the weakest of the Power 5 as USC managed to lose to the understudy Ducks of Oregon.
These examples are the appetizer to the real problem of championship weekend and that lies with the moronic approach to the college football playoffs. I will save my full diatribe for after selection Sunday, but suffice it to say, this is a beauty contest. Case in point, does anyone believe that Alabama won't be in the playoff even if they lose the SEC Championship game? Likewise, if Notre Dame loses a close game to Clemson, do they still get in? And then what happens to Florida or A&M? I can tell you what won't happen. Cincinnati could beat Tulsa by 50 and they still aren't getting in.
Now, I get it. This year is so goofy it does not really matter. This year's national championship is, well, asterisk worthy. Of course, this begs the question, "Then, why not expand to eight teams?" Hard to make a case about safety when most teams did not play a full slate and frankly, games were played during a pandemic anyway. It is also hard to argue that you can't do it from a logistic perspective. One of the best games this season, BYU versus Coastal Carolina, was scheduled on a Wednesday and played three days later. I don't know what is more unsettlingly, that Alabama could roll out their jayvees without about impacting their playoff spot, or that those jayvees would still roll Florida by 20.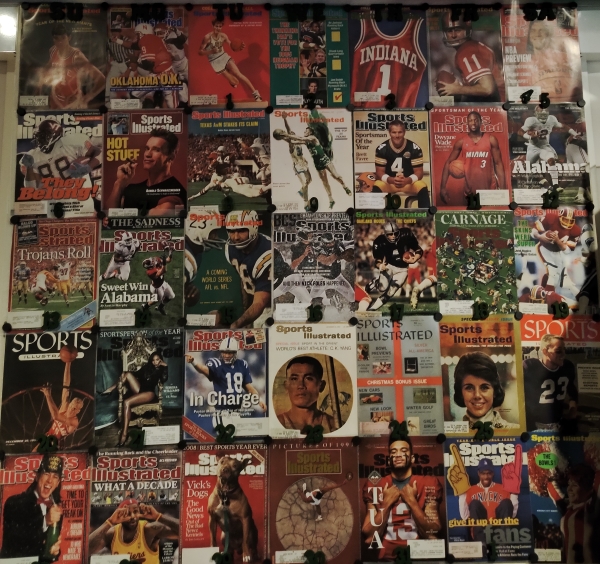 In other notes, I tried to assemble the December SI Wall Calendar with only red and green covers for Christmas. As you can see, it was not exactly the effect I was looking for. Surprisingly, there were not enough solidly colored covers. By the end of the month, I was forced to go with silver and gold as well. This effort was a definite fail. I will add it to the list of 2020 disappointments. I can tell you what my early Christmas wish is. Florida thumps Bama, Notre Dame crushes Clemson, Tennessee upsets A&M and Northwestern upsets Ohio State. Let's see what the selection committee does then.
Doubt that's going to happen, so I will settle for a some good games.