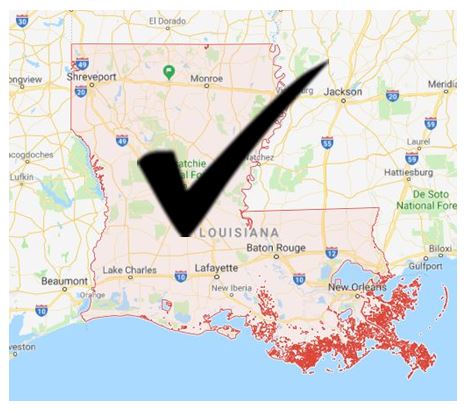 Last week we added Louisiana to the list of states where we have hit all the stadiums. That includes PA, VA, FL, MS, NJ, NY, MA, MD, NC, VA, WV, IA, and LA. Whew that's more than I thought. My other thoughts on last week. 
Boiler up, Hammer Down! Nice work Purdue

3-0 on my predictions last week – Michigan over MSU, Clemson over NC State, and LSU over Mississippi State.

Roll damn Tide.

PAC 12 are playing their way out of a playoff spot.

Nebraska finally gets off the snide which takes all the pressure off of Bethune-Cookman, their FCS opponent this week.

That only leaves UTEP who got oooh so close against La Tech, but more on that here.
Back on the couch this week for good but not great games:
What exactly did Virginia Tech practice last week? Clearly it wasn't tackling or how to combat the option. I think Ga. Tech's QB is still running.

App State breaks into the top 25 and they promptly lose. Heavy is the crown for Group of Five schools.
This week's other games
ABC has the Clemson vs FSU game. Not sure this game should be broadcast when children could be watching.

Wisconsin at Northwestern may be a decent game, despite Gus Johnson yelling every time there's a play longer than five yards.

Florida vs Georgia at the world's largest cocktail party has kind of lost its luster to me since the Bulldogs lost.

The same could be said for Iowa at Penn State

South Florida might be in trouble in Houston. The Cougar's defense is hot and cold, but when they are on, they are very tough to beat.

Uh Notre Dame plays Navy in San Diego. Perhaps too much sun and confidence will spell doom for the Irish. That's what I am hoping for at least.

This week $2 gets you into Illinois at Maryland (bleh) and Duke at Pitt (double bleh). At least the weather will be nice. Ha.
That's all I got. Enjoy the games,
Tree