Week 1:
The season opens with Miami versus Florida at Orlando Stadium on August 24, a full week before Labor Day. It is a nice rivalry, but it feels like those programs are going in a different direction. This game might be a blow out with the Gators rolling over the 'Canes. I have also seen both teams and the game is at a neutral site so it does not tick any somanystadiums boxes. Rolling on to the holiday weekend, there are plenty of cream puffs and cupcakes for the more traditional start of the season. Teams with a sweet tooth include Navy (Holy Cross), Maryland (Howard), and Arkansas (Portland State). And sometimes the cupcakes bite back, so fans of West Virginia (JMU), Iowa State (UNI), Texas (La Tech) and Minnesota (SDSU) beware.
Week 2:
The Week 2 slate doesn't get much better. Games we won't be going to or watching include Sacramento State at Arizona State, Murray State at Georgia or, New Mexico State at Alabama. It is nice to see the Tide scheduling some really tough out of conference competition.
Week 3:
The season is still not quite at full conference games so there are some winners and losers. Big losers will be those going to College Station to see Aggies host Lamar University. That game is going to be brutal. On the plus side, no need to bring your grill if you want to tailgate, just fry your burgers on the parking lot asphalt. It's going to be hot, hot, hot.
Week 4:
Finally, SEC and PAC-12 games start up. It is surprising to see that Notre Dame visits Georgia this weekend. It is not on my schedule, but I wish it was. There should be plenty of other great games to watch as well.
Week 5:
It keeps getting better as the Big Ten joins the fray. While the slate of games is not overwhelmingly great, they should be closer and more competitive versus much of the first month's dreck. One game we wouldn't mind being at would be the early fall Friday night game at Lane Stadium, as the Hokies host the Blue Devils of Duke. Even if the game is a dud, the pregame won't be.
Week 6:
By Week 6, the season is in full bloom and there are plenty of good games to watch, particularly in the Big 12 and ACC. The SEC seems to be taking the week off. The worst game may be New Mexico at San Jose State. We won't be there, but as you'll see when we reveal our 2019 plans, our games that weekend aren't much better.
Week 7:
We cannot be sure where we are going to be this weekend. However, there will be tons of great games to choose from for sure and a tempting double header. Just a few stinkers, like Virginia Tech hosting Rhode Island. Rhode Island?!? I am pretty sure the Hokie campus in Blacksburg is about the same size as the state of R.I.
Week 8:
This late in season, it begins to be hard to figure what will be the good games. It will really depend on who's hot and who's not, but you still have some classic match ups. UCLA versus Stanford, LSU versus Mississippi State and Penn State versus Michigan are just some of the games on the schedule. One of them is bound to be up for Game of the Week – watch out, here comes ESPN's Game Day crew.
Week 9:
It is more of the same as we hit the heart of the season. Topping the list this week include likely marquee match ups such LSU versus Auburn and Notre Dame versus Michigan. Of course, there will be a couple of dog games, most likely a mismatch of team making a playoff run versus one that is packing it in. I just hope it isn't on the somanystadiums schedule this year.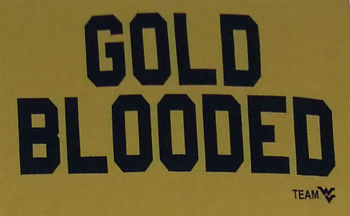 Week 10:
Halloween falls on the Thursday of Week 10, with WVU at Baylor and Georgia Southern at App. State. I am guessing the Baptists at Baylor will dress up for Halloween, but perhaps in a bit more subdued manner than the celebration of Mountaineer fans in Morgantown. This is the time of the year when it becomes feast or famine. There are big games like Miami at FSU and Florida versus Georgia, but you also get UTSA at Texas A&M and Wofford at Clemson.  After all, it is Halloween weekend: candy and cupcakes!
Week 11, 12, and 13:
Week 11 marks the start of MACtion when degenerate gamblers can get their college football fix on an almost nightly basis. I have never taken in a Tuesday or Wednesday night game, but I still have a lot of the MAC to see. If the schedules align, I could see it happening.  The only question is if the match up between Ball State and Western Michigan is exciting enough to counter the likelihood of a cold and wet November night game in the Midwest. Weeks 12 and 13 will also have plenty of MACtion but undoubtedly some critical late season games. From an attendance perspective, it is hard to plan for them, but a sweet reward if you can pull it off – it's the college football version of the hot bridesmaid/usher hook up.
Week 14:
Ahh Rivalry Week. It is certainly one of the best weeks for college football if not in person, at least on the Tube. It unfortunately falls on Thanksgiving weekend so unless it is a family tradition to attend the big game, one's absence on or around Turkey Day festivities may not be, shall I say, positively received. I have not yet been able to overcome that obstacle so I will be watching the games from the couch.
Week 15:
Conference championship Week. It is great football but all at neutral sites so no box ticking for me. Similar to the Thanksgiving Dilemma, the wife's tolerance for another weekend away is at an all-time low this late in the season. To be fair, it isn't an unreasonable request since I average about ten stadiums a year. It will be another weekend on the couch for me.