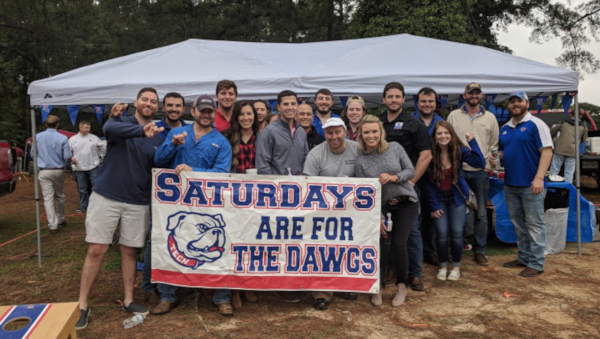 This week I was hoping to catch the Stagg Bowl in Shenandoah, Texas, but I have a conflict. If the party I am at turns out to be a dud, I may be able to catch the second half. Mount Union will probably roll anyway. That's a D3 program in name only from what I have heard.
Here are my thoughts on this year's bowl games:
SATURDAY, DEC. 15
Celebration Bowl, Atlanta
NC A&T (9-2) vs. Alcorn State (9-3), Noon (ABC) – No clue on this one, the line is 7 ½ NC A&T, so let's just go with that. My guess is the MBUSA stadium will be about 2/3 empty for this one
Cure Bowl, Orlando, Fla.
Tulane (6-6) vs. Louisiana-Lafayette (7-6), 1:30 p.m. (CBSSN). Tulane's a plucky bunch, but I think the Cajuns are going to be just a bit better. Take them and the 3 1/2 points. It should be an entertaining game but the tailgating will be even better.
New Mexico Bowl, Albuquerque
North Texas (9-3) vs. Utah State (10-2), 2 p.m. (ESPN). Two bowl worthy teams in this one. The Mean Green had another good year, but I like Utah State for this game despite the 10 points they are giving.
Las Vegas Bowl
Fresno State (11-2) vs. Arizona State (7-5), 3:30 p.m. (ABC). Interesting game. For some reason, I think Herm Edwards will have the Sun Devils ready. Take them and the 4 points Vegas is giving them.
Camellia Bowl, Montgomery, Ala.
Georgia Southern (9-3) vs. Eastern Michigan (7-5), 5:30 p.m. (ESPN). It's only their second bowl ever, so I hardly think Georgia Southern will complain about going to Montgomery. I only saw Eastern Michigan play one game this year and they looked awful. Ga Southern all the way.
New Orleans Bowl
Middle Tennessee (8-5) vs. Appalachian State (10-2), 9 p.m. (ESPN). The only way App State loses this game is if there's no curfew on Friday night.
TUESDAY, DEC. 18
Boca Raton (Fla.) Bowl
UAB (10-3) vs. North Illinois (8-5), 7 p.m. (ESPN). UAB is a feel good story this year. It may be FAU's home stadium and a Tuesday night game, but it is still a pretty sweet venue. Winner: UAB in one of the nicer locales for a lower tier bowl.
WEDNESDAY, DEC. 19
Frisco (Texas) Bowl
San Diego State (7-5) vs. Ohio (8-4), 8 p.m. (ESPN). I had to look up where Frisco is. It is a suburb of Dallas Fort Worth. Ohio is the favorite by three. So yeah, let's go with that.
THURSDAY, DEC. 20
Gasparilla Bowl, St. Petersburg, Fla.
Marshall (8-4) vs. South Florida (7-5), 8 p.m. (ESPN). Geez, this is practically a home game for the Bulls. Take South Florida despite being a 2 ½ point underdog.
FRIDAY, DEC. 21
Bahamas Bowl, Nassau
Toledo (7-5) vs. FIU (8-4), 12:30 p.m (ESPN). You have to hand it to the MAC, first place goes to Boca and third place goes to the Bahamas. It almost makes it worth having to play a third of your season in freezing weather and on Tuesday nights. Take the FIU Panthers and the 6 points they are getting in this one.
Famous Idaho Potato Bowl, Boise
Western Michigan (7-5) vs. BYU (6-6), 4 p.m. (ESPN). Not too far to go for the Cougars so maybe that's why they are a 12 point favorite. They may not win outright, but I would take the Broncos in this one.
SATURDAY, DEC. 22
Birmingham (Ala.) Bowl
Memphis (8-5) vs. Wake Forest (6-6), Noon (ESPN). ACC is weak this year. I like Memphis to run all over Wake Forest.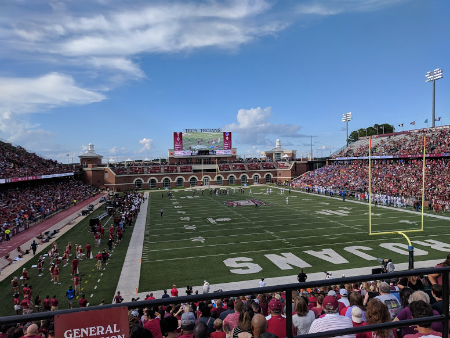 Armed Forces Bowl, Fort Worth, Texas
Houston (8-4) vs. Army (9-2), 3:30 p.m. (ESPN). Maybe Oliver not playing for Houston will cure some of this chemistry of this team. Army on the other hand, has all the heart. I like the Black Knights in a tight one.
Dollar General Bowl, Mobile, Ala.
Buffalo (10-3) vs. Troy (9-3), 7 p.m. (ESPN). Congrats Buffs – Second place gets you to Mobile, Alabama instead of the Bahamas. I wonder what is in the Dollar General swag bag? $1 steaks, can of beans and generic Gatorade? Troy wins as they capitalize on the Buff's disappointment.
Hawaii Bowl, Honolulu
Louisiana Tech (7-5) vs. Hawaii (8-5), 10:30 p.m. (ESPN). I saw La Tech nearly lose to UTEP. Take the Rainbow Warriors in a home game even if La Tech hardly ever loses bowl games.
WEDNESDAY, DEC. 26
SERVPRO First Responder Bowl, Dallas

Boston College (7-5) vs. Boise State (10-3), 1:30 p.m. (ESPN). Again, ACC is weak and BC lost their QB for the season against Clemson. Boise State wins this one and covers the 3.
Quick Lane Bowl, Detroit
Minnesota (6-6) vs. Georgia Tech (7-5), 5:15 p.m. (ESPN). Ugh, these two teams deserve this game. Who cares?  Georgia Tech wins.
Cheez-It Bowl, Phoenix
California (7-5) vs. TCU (6-6), 9 p.m. (ESPN). Same for this game. California I guess.
THURSDAY, DEC. 27
Independence Bowl, Shreveport, La.
Temple (8-4) vs. Duke (7-5), 1:30 p.m. (ESPN). I just don't like Duke's team this year. Well, I really don't like them any year, but this year in particular. Temple for the win.
Pinstripe Bowl, New York
Miami (7-5) vs. Wisconsin (7-5), 5:15 p.m. (ESPN). Ooh – the Underachievers Bowl. Go with the Badgers getting 3 1/2 in the cold weather.
Texas Bowl, Houston
Baylor (6-6) vs. Vanderbilt (6-6), 9 p.m. (ESPN). Tickets for this game are $25 bucks and that includes a hotdog and a soda. Still not sure it is worth it. Vandy is a 4 ½ favorite. I think they will win, but they won't cover.
FRIDAY, DEC. 28
Music City Bowl, Nashville, Tenn.
Purdue (6-6) vs. Auburn (7-5), 1:30 p.m. (ESPN). If Auburn loses this game, it will knock down the SEC a peg for sure. The Tigers will cover the 4 ½ points the Boilermakers are getting.
Camping World Bowl, Orlando, Fla.
West Virginia (8-3) vs. Syracuse (9-3), 5:15 p.m. (ESPN). The Mountaineers are a flaky team and their QB is out. This used to be a good rivalry. Take the Orange and the 7 points they are getting.
Alamo Bowl, San Antonio
Iowa State (8-4) vs. Washington State (10-2), 9 p.m. (ESPN). Iowa State was a nice story, but I like the Cougars despite them giving 4.
SATURDAY, DEC. 29
Peach Bowl, Atlanta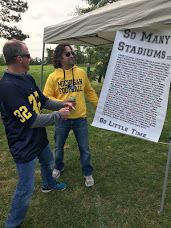 Florida (9-3) vs. Michigan (10-2), Noon (ESPN). Tough luck Gators. Harbaugh will have his team ready to bounce back and save his job. Michigan wins outright and covers the 7.
Belk Bowl, Charlotte, N.C.
South Carolina (7-5) vs. Virginia (7-5), Noon (ABC). Whew – another ugly bowl game. For some reason, I think Virginia will shake off their funk from the Va Tech game. The Gamecocks may win, but they won't cover the 4 ½. Take the Cavaliers.
Arizona Bowl, Tucson, Ariz.
Arkansas State (8-4) vs. Nevada (7-5), 1:15 p.m. (CBSSN). I like the Red Wolves in a pick 'em. No reason, I just like them.
Cotton Bowl Classic, Arlington, Texas
CFP Semifinal: Notre Dame (12-0) vs. Clemson (13-0), 4 p.m. (ESPN). I have no reason not to believe in Notre Dame, but I just don't. Clemson is favored by 11 and I think they will cover late.
Orange Bowl, Miami Gardens, Fla.
CFP Semifinal: Oklahoma (12-1) vs. Alabama (13-0), 8 p.m. (ESPN). I don't want Bama to win, but really how can you bet against them?
MONDAY, DEC. 31
Military Bowl, Annapolis, Md.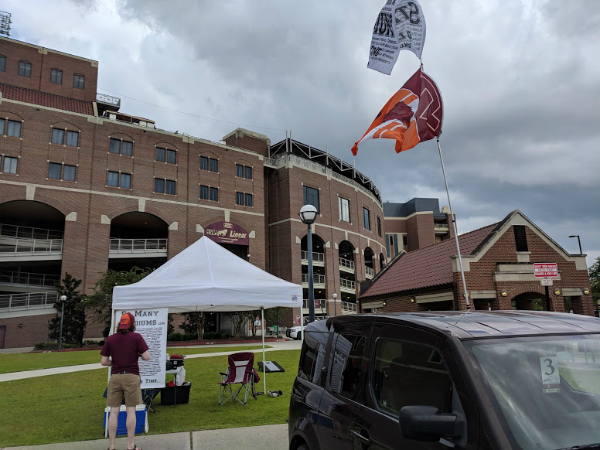 Cincinnati (10-2) vs. Virginia Tech (6-6), Noon (ESPN). Virginia Tech squeaked into this one. Maintaining their bowl streak was good enough for them and they will be looking forward to partying with friends that night since most of them are probably from DelMarVa. Take Cincy to cover the 6 points.
Sun Bowl, El Paso, Texas
Stanford (8-4) vs. Pittsburgh (7-6), 2 p.m. (CBS). Oye, Pitt is hot and cold. Stanford is giving 6 ½. Take Pitt in a close one.
Redbox Bowl, Santa Clara, Calif.
Michigan State (7-5) vs. Oregon (8-4), 3 p.m. (Fox). Meh – Oregon covers the 2 1/2 I guess.
Liberty Bowl, Memphis, Tenn.
Missouri (8-4) vs. Oklahoma State (6-6), 3:45 p.m. (ESPN). Oklahoma State is better than their record. The same can't be said for Mizzou who is giving 8 1/2. They won't cover that against the Cowboys.
Holiday Bowl, San Diego
Northwestern (8-5) vs. Utah (9-4), 7 p.m. (FS1). Northwestern gets 6 ½. I say they overachieve. Take them and the points.
Gator Bowl, Jacksonville, Fla.
NC State (9-3) vs. Texas A&M (8-4), 7:30 p.m. (ESPN). Like I said, NC State is weak. The Aggies will roll and easily cover the 4 1/2.
TUESDAY, JAN. 1
Outback Bowl, Tampa, Fla.
Mississippi State (8-4) vs. Iowa (8-4), Noon (ESPN2). SEC slightly better than the Big 10. The Bulldogs will cover the 6 1/2
Citrus Bowl, Orlando, Fla.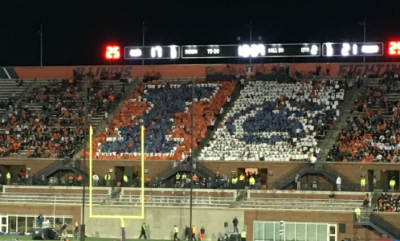 Kentucky (9-3) vs. Penn State (9-3), 1 p.m. (ABC). Penn State's McSorely has one last big game. PSU covers the 5 ½
Fiesta Bowl, Glendale, Ariz.
LSU (9-3) vs. UCF (12-0), 1 p.m. (ESPN)
If UCF had their quarterback, I would say LSU was in trouble. The Tigers will probably cover the 7 ½ but the SEC will lose some serious credibility if they lose this game.
Rose Bowl, Pasadena, Calif.
Washington (10-3) vs. Ohio State (12-1), 5 p.m. (ESPN). Buckeyes make their case for not getting into the playoff and will cover the 6.
Sugar Bowl, New Orleans
Texas (9-4) vs. Georgia (11-2), 8:45 p.m. (ESPN). The Longhorns are just happy to be playing on New Year's. Georgia will win, but they won't cover.
Enjoy the games.