By Tree
I realize this is very late, but we've been preoccupied as the parent company of somanystadiums.com recently relocated to the great state of Texas. This took away much of our focus here at SMS, but we are slowly getting back in gear.
2014 was, well, generally unsatisfying in terms of the games I saw. It was a rough year to schedule, with work commitments stealing three key Fall weekends. What I was left with was a schedule that maximized multiple game weekends at the expense of quality football. Little did I know when the "free tickets" to the Toledo home opener didn't pan out, this would be a season of unfulfilled expectations. It seemed like every game was either non-competitive or just plain sloppy. It was fairly indicative that, excluding the stats of Div I AA New Hampshire (12-2) from the list of teams I saw, the cumulative won/loss record of the teams I saw was a paltry 118 – 122. As a further sign of the poor caliber of football witnessed in 2014, I saw only one major college football award winner. It was for the premier scholar athlete award earned by Duke's linebacker Dave Helton. And while I am sure Dave's mom is justifiably proud, I don't recall any outstanding defense at the UNC Duke game I attended. I am sure Dave is hell with a slide rule and graph paper, but that's not exactly what you are hoping to see on Saturday afternoon. The prior year was a feast of talent where I saw six major award winners, including Heisman winner Jameis Winston. So yeah, a bit of a disappointing year.
Even when I had close games such as thrillers at South Carolina and Florida, the home team lost! So much for a little post game celebrating with young coeds. Instead, I got to enjoy the slow, somber funeral procession to the parking lot. I did see Wake Forest upset Virginia Tech in double overtime in Winston-Salem, North Carolina. Of course, my son and, I by extension, are Hokie fans so we took no joy in the win by the Demon Deacons.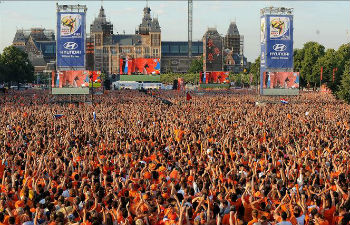 Of course, I am reminded that bitching about not always seeing great games should be balanced with the fact that I still spend most weekends at great venues, more often than not tailgating with family and friends from all over the country. A really bad weekend of college football beats the hell out raking leaves, cleaning out the gutters, or any other number of mundane domestic fall activities. Indeed, even when the games were bad, I still managed to have a good time, often at other activities. My west coast trip was saved by watching the Casa Grande Gauchos Cross Country teams smoke the competition at the Castro Valley Cross Country Invitational. One would have thought the Cal Bears could have mustered a similar effort for their homecoming game. Alas, there was no bite in those Bears. When Florida gave away their game to South Carolina, I took my Dad to the Tilted Kilt to catch dinner and finish watching the other games from the afternoon. My Pops wasn't sure what to make of this establishment, which likely provides a seemingly harmless first step to adult film stardom. My focus was on Northwestern upsetting Notre Dame; the old man not so much.
So in the end, 2014 was still a good year. But oddly enough, the best game I "attended" in 2014 was a live broadcast of the Netherlands Spain soccer match at a huge park in Amsterdam. When the Orange lit up Spain 5 – 1, the city became one big party. I don't remember everything from that night, but I know it was the best futbol I saw in 2014. Here's to hoping my 2015 college football tour will deliver similar results.
The Games
Total Games Attended:  9 (11 if you include duplicate games at Pitt and Va Tech)
Best Team Seen: Missouri, #14 in final AP poll (and UNH, DI AA – 12-2)
Final AP Top Twenty Teams Seen: 1 versus 6 in 2013
Worst Team: Miami, Oh, #7 in the Bottom 10.
Bad Teams Seen: 2 – Miami, O (2-10)., Kent State (2-9), Wash State (3-9), Wake Forest (3-9)
Best Game Seen: Va Tech 3 Wake Forest 6, 2 OT, 11/22/2015
Worst Game Seen: UNC 45 vs Duke 20, 11/20/2014 (At Duke!)
Bowl Game Teams Seen: 12 (which only goes to prove it is way too easy to get to a bowl).
The Players
College Award winners seen:

William V. Campbell Trophy: premier scholar athlete, D. Helton, Duke
All Americans: 10, 1 Unanimous: Hau'oli Kikaha, Washington Linebacker
The Facilities (of 2014 visits)
Best Stadium: Williams-Bryce Stadium, University of South Carolina, Columbia, SC

Honorable Mention: Heinz Field, University of Pittsburgh, Pittsburgh, PA

Worst Stadium: Glass Bowl, University of Toledo, Toledo, OH
Best Game Day Experience: Dutch post match World Cup win over Spain, Amsterdam.
Easiest Stadium to Get To: Heinz Field, Pitt: Park downtown, free subway right to gate
Hardest Stadium to Get To: Duke: Limited signage and uninformed campus denizens
Best Concessions: Stanford Stadium: wide variety of local selections
Worst Concessions: Cincinnati, Paul Brown Stadium: standard, mass marketed stadium fare. (To be fair, their home stadium, Nippert is being upgraded)
Best Souvenir: $10 Duke T-shirt at Raleigh Durham Airport (actually bought on the way to Florida game – go figure)
Worst Souvenir: Free South Carolina spirit towel.
The Costs
Total Season Spend: $2,600 ($1,000 ex mileage); Ave per Game: ~$230 (ex mileage ~$90)
Most Expensive Ticket: Missouri vs South Carolina – $65 face and actual
Cheapest Ticket: Stanford $9, Face $40: Thanks Stub Hub!
Average Ticket Price Paid: $37
Average Savings on Scalped / Internet Site Tickets: $15 saved per ticket
Best Savings on Scalped Ticket: Stanford, saved $31 over face value via Stub Hub
 Miscellaneous
Miles Driven: ~2,900
Miles Flown: ~3,200 (San Fran, Orlando)
Three Game Weeks: One – Va Tech / Cincinnati / Miami, O ( also, 3 two game weeks)
Best Fans: South Carolina – Couldn't have been nicer
Worst Fans: Stanford: Ugh, douchey, rich people
Most Attractive Fans: Amsterdam: Dutch soccer fans – tall, blonde, and slightly drunk with a combination of beer and pride
Worst Tailgating: Really, Stanford ?!? – Sushi at a tailgate is just wrong.
Most Pleasant Surprise: Miami O. – Campus and small stadium did not disappoint – another reason why you should not sleep on the MAC.
Most Unpleasant Surprise: Stanford Mom looking at me like I was a pedophile trying to lure her kid away when I offered him a free mini-football.
Factoid interesting only to me: I had one of my best times at a game with the teams with the worst records – Kent State vs Miami, O.
Most Questionable Random Google Ad on SoManyStadiums.com site: I have no idea why this site is being advertised here since I have Google blocking all adult/mature ads, but there you have it: